Do you need new Window Film for the New Year?
Posted - January 3, 2018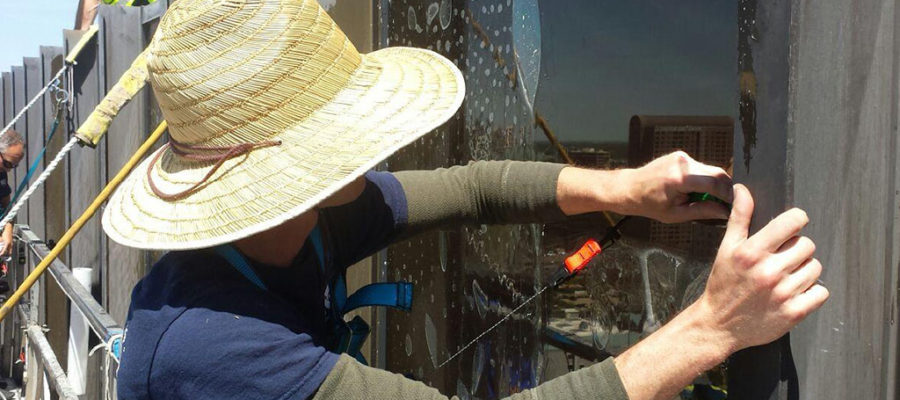 Welcome to 2018! It's a new year. Are you someone who had window film installed years ago on your home or office windows?
Time to replace your old, tired window tint with new window film. It's one of the easiest-to-keep New Year's resolutions.
Just like dental care, the technology of window films has advanced tremendously. Today's films sport better adhesives, better hard coats and are made with better quality materials. You get films that last longer, look better longer and that perform better.
It's as simple as that.
Older films fade, delaminate and the adhesive fails. They not only look bad, they aren't effective. They don't block heat or protect your stuff from sun damage. You are getting "short-changed".
And they look bad.
Have you tried to remove these films? It can be a difficult and grueling process. It takes a lot of "elbow grease" and time. Of course, you can always live with it. It's the equivalent of settling for less.
How about replacing these films with today's high technology superstar window film products from 3M? 3M Window Films set the standard in film excellence, so you know you're investing in the best.
And 3M Window Films come with a lifetime warranty, so you'll never have to struggle with faded and failing films. The financial strength of the 3M Company has you covered.
Metro Tint Texas can help you replace your old worn-out Window Film.
Our professional installers are skilled at removing old, worn out window films. You will get your view back. We'll replace it with a clean, clear, energy-efficient film like the 3M Prestige Series, 3M Night Vision or perhaps the industry leading 3M Thinsulate Window Film.
You will get your view back.
Your windows will be more energy efficient. Lower electric bills, no more hot spots and less glare.
You'll get top-notch UV protection – our films eliminate 99.9% of harmful UV rays, a leading cause of sun damage.
You'll get a more secure and safer home.
Call Metro Tint Texas toll-free at 800-297-3862