Privacy Window Film for Frisco Homes
Posted - October 25, 2018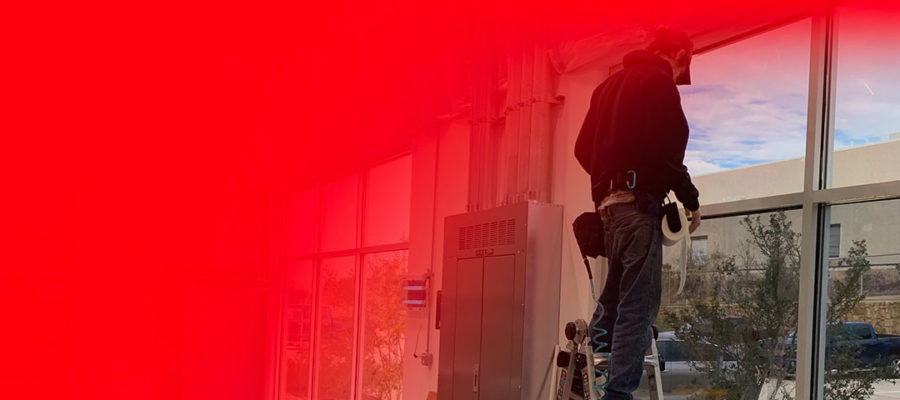 We were recently contacted by a homeowner in Frisco looking to reduce excessive heat while adding some privacy. The problem – their neighbors could see right into their home whenever the windows were open. Our answer, privacy window film.
Window films can be an excellent way to add daytime privacy to your home. You can still see out, but no one can see in during the daytime.
Have that feeling that someone is watching you?
Not opening your blinds and curtains because you don't want the neighbors seeing everything you do?
Is there too much heat coming through the windows into your home?
We can fix all these problems for you with our high-quality window films from manufacturers like 3M, Llumar and Madico.
The Privacy window film solution
Our Frisco homeowner wanted to be able to enjoy breakfast along with the morning sun. They were tired of always having the blinds closed because the neighbors were too close and the sunlight through the windows was intense.


To fix this we installed a 5% Madico Privacy film. This was the perfect solution to their problems. With this film we were able to give them:
Effective daytime privacy. They could see out but nobody could see in during the day.
A massive reduction (75%) in the heat coming through the windows.
Protection from sun damage for their floors, furniture, and carpets
Massive glare reduction (91%).
If you live in Frisco or anywhere in the DFW Metroplex and want daytime privacy we can help. We can make your home more comfortable and keep out those prying eyes. Call us toll-free at 800-297-3862
Metro Tint Texas – your Frisco home and commercial window tinting specialists.