Protect Your Retail Store from Smash and Grab
Posted - November 8, 2017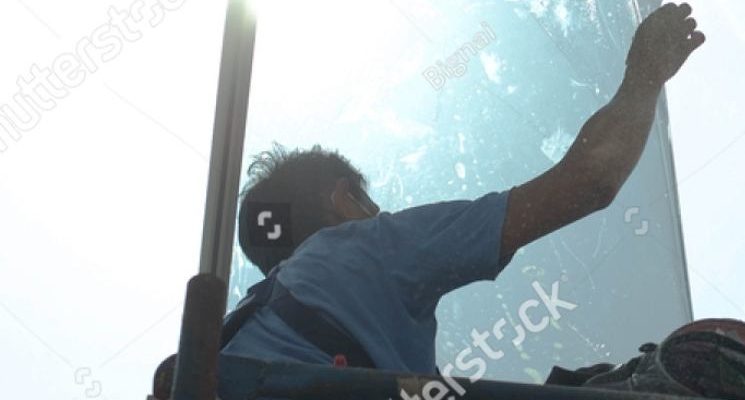 Retail store "smash and grab" robberies are happening more and more often these days.  Gun stores, pharmacies and jewelry stores are especially vulnerable.
How do they get in? Most of the time it's through the front door or a window.  According to the Pharmacists Mutual Insurance Company here are the most common ways the bad guys get in:
Front Door or Window – 51%
Back Door or Window – 13%
Side Door or Window – 10%
As you can see, it makes sense to reinforce your glass doors and windows.  The harder it is to get inside your business the likely you'll be a victim. Thieves usually case the store days or even weeks before breaking in.  When your facility is a tough nut to crack chances are they'll choose an easier target.
When you're ready to beef up security give Metro Tint Texas a call. No matter what the threat or application we can help you decide what steps you need to take.  We have multiple retail store security solutions designed to keep burglars, thieves, and other riff-raff out of your store.
We'll help you protect what's yours, both people and property.
Multiple Options to Address your Security Needs
Metro Tint offers a portfolio of forced entry and "smash and grab" prevention options designed to help you meet your security needs and budget.
3M Security Window Films – Applying security window film to the windows and doors of your retail store or business will provide you with basic window security.  By holding glass together under impact, you will keep the bad guys from easily getting into your store.  Available in different thicknesses and usually installed along with an attachment system, this is an essential security component for every business.  It should be the first thing installed after strong locks and an alarm system.
Impact Protection Attachment Systems
– These "attach" the security window film to the frame of the door or window.  Bound together, the glass, film, and frame form a single, secure unit that can withstand repeated assaults.  There are a variety of attachment systems available.  Selection of the right attachment system is determined by your glass, frame type, and threat.
Riot GlassTM Forced Entry Prevention System
– Sometimes security window film isn't enough.  When this is the case we can step up to the next level. 
Riot GlassTM
provides a high level of protection against forced entry, active shooter, and bomb blasts.  Available in a variety of protection levels up to and including ArmorPlast
TM
ballistic panels, this is the window security protection system of choice for high-value businesses.  Ideal for gun stores, jewelry stores, and pharmacies.
 Metro Tint Texas – Your Retail Store Security Consultant
We make protecting your business, our business. Because we've worked with governments and businesses around the globe, we have probably worked with a business similar to yours. No matter what you are trying to protect yourself against, we've seen it before and can make a recommendation.  Benefit from our experience.  The customers we have worked with range from small, single location retail stores to global banks to government and military buildings.  If you are looking to protect your business, store or office we can help.
Your security application is unique.  Because we want to tailor the available solutions to your situation, budget and the expected threat we will conduct a site survey and consult with you and other key personnel.   When you're ready to consider security options for your business give us a call at 800-297-3862.  We can help.