Riot Glass Provides High Level Anti-Intrusion Protection for your Business
Posted - September 14, 2020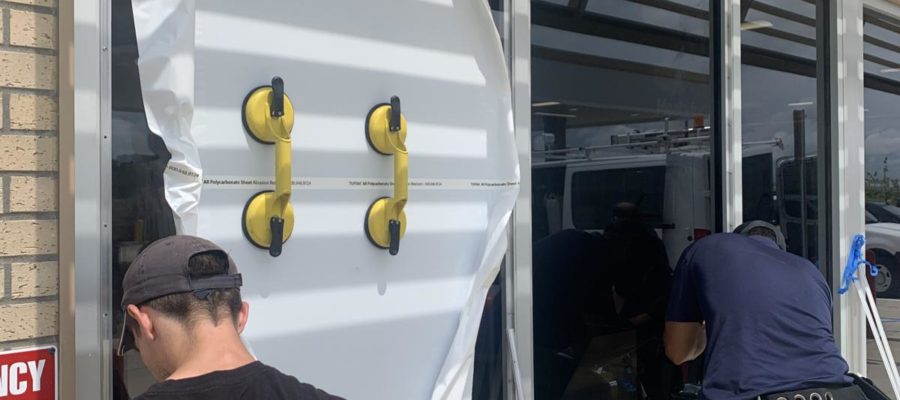 Anti-intrusion protection for businesses is more important than ever. The last few weeks have seen businesses broken into, looted, and robbed by mobs of people. In some cases, stores have been stripped bare in a matter of minutes.
The scale of the looting is unprecedented.  Business owners, managers and operators need to take steps to protect their businesses from civil unrest, rioters, and looters.
Security window films have traditionally been used to provide anti-Intrusion protection. They still are.
When professionally installed and combined with the right anchoring system, security window films can delay intrusion for up to two minutes. In normal times that is all you need. Two minutes is more than enough time for alarms to sound, the police to respond and intruders to give up trying to break in.
We are not living in normal times.
Security window films simply aren't designed or intended to withstand a sustained assault.
As effective as they are at delaying and deterring break-in's, they can be overcome by a determined effort to get inside.
Proper anti-intrusion protection during riots and civil unrest requires a different approach.
Metro Tint Texas offers Riot Glass security products. For store protection, we highly recommend their ArmorPlast security panels. We've installed these tough, unbreakable panels on businesses here in Dallas and throughout Texas on businesses where security and protection are a high priority.

Our ArmorPlast security panels are designed to withstand a prolonged and determined assault for up to 60 minutes. We call it the ultimate in anti-intrusion protection for your business.
In a riot, or a peaceful protect, an hour is a long time. It can make the difference between having your store or business looted and robbed or getting off relatively unscathed.
Metro Tint Texas, based right here in Dallas, is your Texas-based Riot Glass dealer. If you're looking to seriously protect your business, store or building we can help. Contact us or call 800-297-3862
Metro Tint Texas – Your Dallas Riot Glass Dealer