Store Protection Window Security Film Dallas Arlington Irving
Posted - June 16, 2022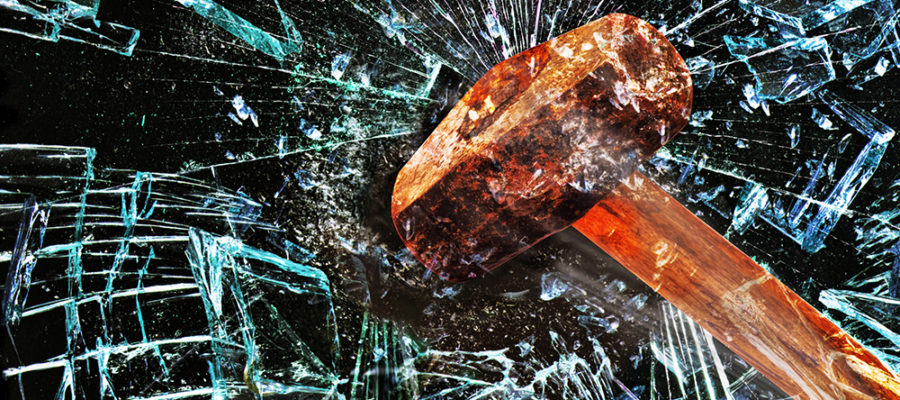 Store Protection is increasingly on the mind of business owners. Smash and Grab Crimes are becoming more frequent. We see them reported in the news just about everyday.
As a business owner it's important to take steps to deter crime and protect your business. This is especially true if you run a business that is highly targeted by thieves – cash stores, smoke shops and liquor stores.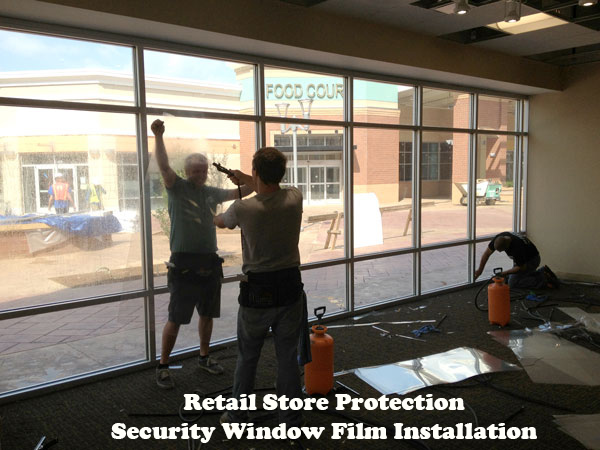 Smash and Grab Crime is Fun and Easy
It takes mere seconds to breakthrough an unprotected glass door or storefront glass window. Overtaxed, underfunded and undermanned police forces can't respond everywhere or solve every crime. For many crimes the business owner is on their own. Make it hard to break inot your business.
Alarms and cameras don't stop or even deter thieves. When you rely on cameras and alarms your security system is only as good as the response times from local law enforcement.
Metro Tint Texas are Texas' glazing security experts. Our security solutions are designed to stop thieves at the glass. We can keep them out or delay them long enough for the police to arrive.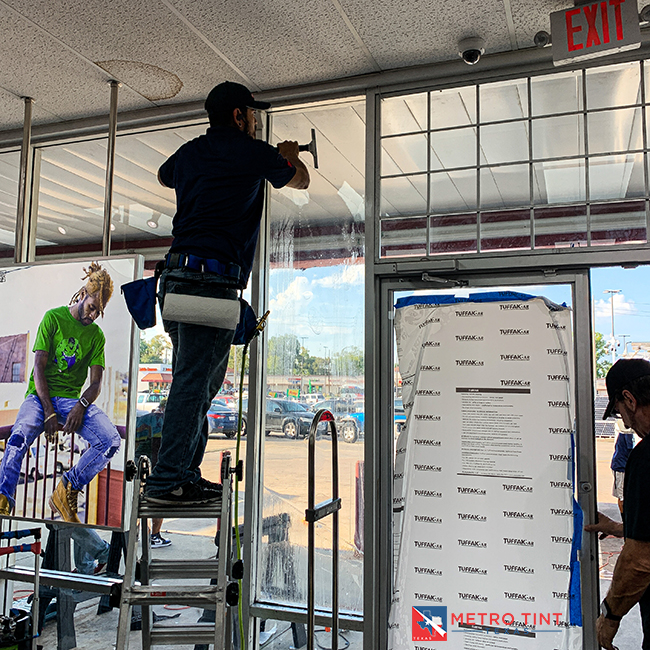 Security solutions for we offer include:
Security window films
Unbreakable security panels
Astragals (Door latch guards) to deter and prevent pry attacks.
Burglars and thieves are lazy. They usually take the path of least resistance. Make it hard for bad guys to get into your building.
Smashed storefront glass offers easy access into your building.
Thicker Security Films Offer Better Store Protection
Metro Tint Texas installs thicker security films secured to the window frame with robust attachment systems. With our film installed would be thieves will have a much tougher time getting into your business.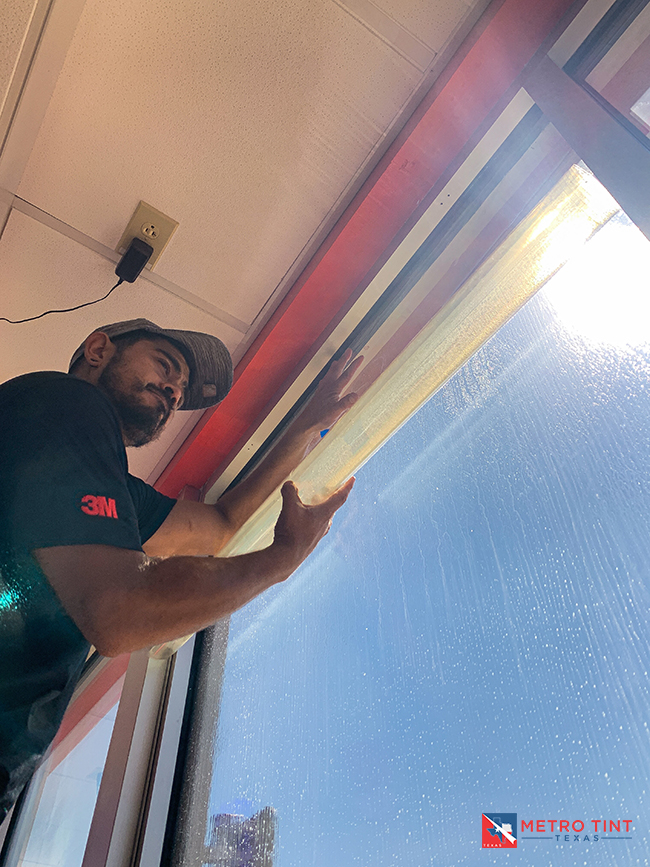 Time needed for the police to arrive.
We also have combined solar-security films. These provide privacy, energy efficiency and sun damage protection as well.
Our unbreakable security panels are perfect for businesses suffering from frequent break-ins. These effectively prevent entry into your business even after heavy assault.
Interested in finding out how you can protect your business and investment from rising crime? Contact Metro Tint Texas for more information and a free, no obligation consultation with one of our experts.
Metro Tint Texas
Your Dallas Security Film Experts