What's the Best Window Film to Stop Dallas Heat?
Posted - June 15, 2022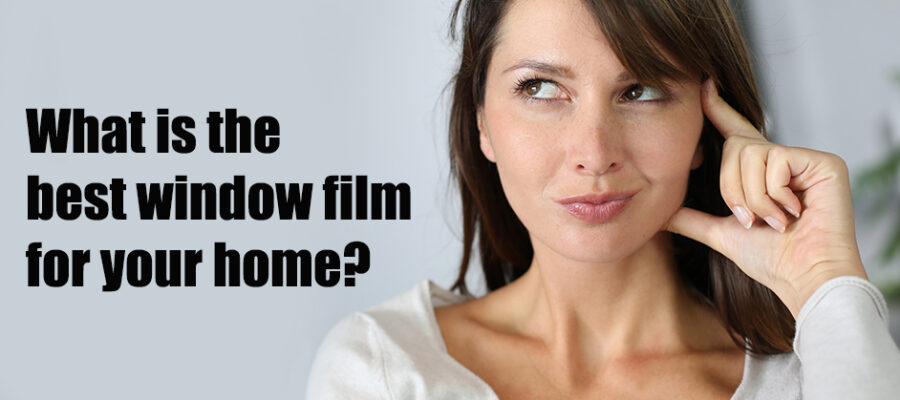 People want to know, "What's the best window film to stop heat coming into my home?" The answer isn't that simple. The real questions is, "what's the best film to cool my home that looks great?" For us the answer is easy.
That film is the 3M Exterior Prestige line of window films.
Why we like 3m Exterior Prestige Film
On dual pane glass, and let's face it, most windows these days are dual pane, nothing beats the heat reducing performance of the 3M Exterior Prestige series films. This for a given VLT (Visible Light Transmission).
As the name implies, these films are installed on the outside of your window. When the sun hits the film a portion of the sun's energy is absorbed into the glass. This keeps the heat outside your home. And because the absorbed heat is on the outer pane of glass none of it can radiate into your home. The result, better heat rejection, which means better performance for your windows.
Prestige films are less reflective than glass so you don't get that mirrored look. This is excellent for those homes that have HOA or deed restrictions that prohibit reflective films.
They reduce heat, glare and sun damage without changing your home's appearance or curb appeal.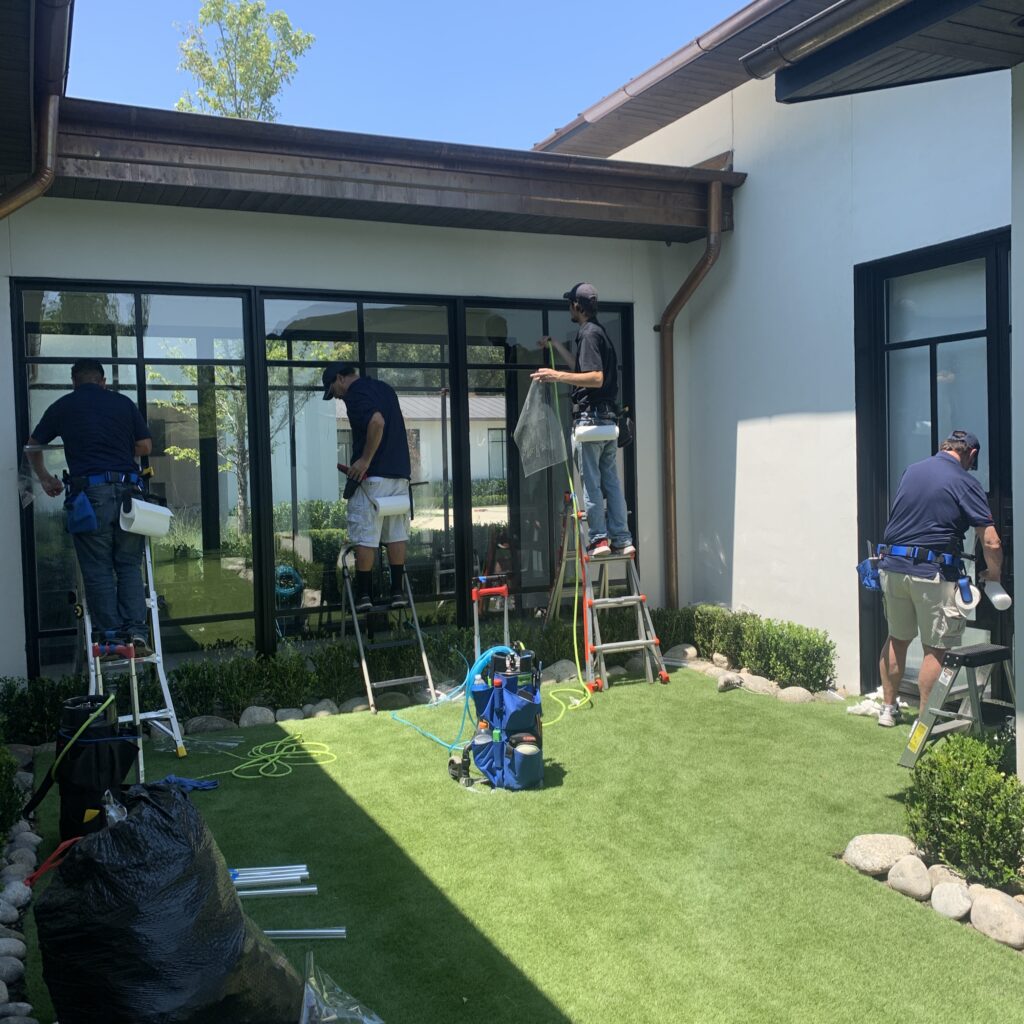 They are available in a wide range of Visible light transmissions so you can get just the right amount of glare reduction.
All 3M Exterior Prestige films block 99.9% of the UV light, which is the primary cause of fading and sun damage – around 40%. But did you know another big component of fading is solar heat? Solar heat is responsible for about 25% of sun damage and fading.
This isn't just the heat in the room. This the is heating and cooling of the material – your floors, furniture and artwork. Because 3M's exterior films do such a great job of reducing the heat they offer more fading protection than conventional interior applied window films.
Your floors are protected.
Your rooms are cooler
And you use less energy, which lowers your electric bills.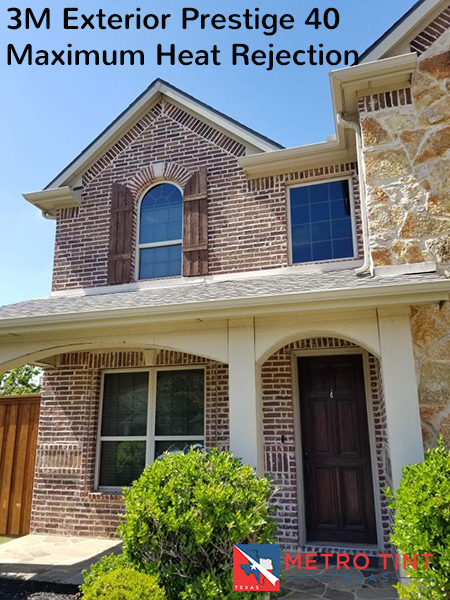 Too hot in your home this summer and looking for ways to be cooler and more energy efficient? Contact Metro Tint Texas for more information and to schedule a free no-obligation consultation.
Metro Tint Texas
Dallas Best Window Tinting Company