Window Security for Retail Stores, Businesses and Buildings
Posted - May 2, 2018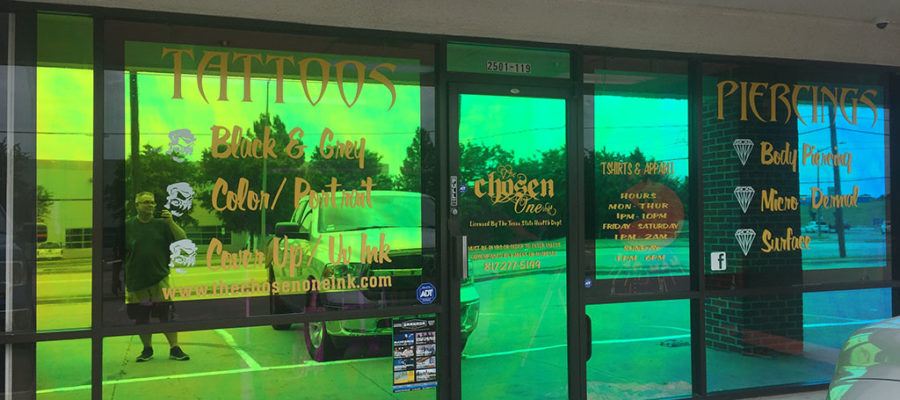 Do you want a secure, burglar resistant business? Who doesn't? Let's face it, getting your business broken into sucks. Your stuff gets stolen, things are damaged, and you feel violated.
It ruins your day.
It's human nature to want to stop it. To defend your stuff. To not be taken advantage of by burglars, thieves, and vandals.
You need to toughen up your storefront. No one thinks it will happen to them until it does. Don't rely on hope and the unfounded belief it won't happen to you. Take steps to make your business secure.
Most of the time people break into your business through a door or window. Glass is the weakest part of your building. If you don't take extra steps to reinforce it, it is extremely easy to break in through your glass.
Metro Tint Texas can protect your storefront. We have systems that delay, deter and deny entry through the glass. We can slow 'em down and we can stop them.
Window Security Solutions that match the threat.
Security threats range from random break-ins up to determined and planned operations organized by criminal gangs. We offer a range of solutions tailored to the threat and to your budget.
Our storefront security products include:
3M Security Window Film – Quick to install, cost-effective and a proven performer. The right security window film with the right attachment system is the correct solution for 80% of the businesses out there.  We have a complete line of security window films, both clear and solar control. We also offer a complete line of window film attachment systems because sometimes security film isn't enough on its own. We offer a complete line of 3M Security Window Film products to protect against burglaries, forced entry and severe weather.
For the ultimate in security window film protection, we have the tested and recommended C-Bond I Forced Entry Protection System. Consisting of 15-mil security film, an appropriate attachment system, and C-Bond Nanotechnology Glass Strengthening solution.
Riot Glass Laminated Glass Security System – The next level up in storefront glass security. Combined with an attachment system our robust laminated glass solution gives you a tougher, longer lasting deterrent against forced entry. Can be combined with security film to form an even tougher barrier.
ArmorPlast Ballistic Panels – The choice when you want to keep out the most severe threats. Our ArmorPlast panels give you a cost-effective ballistic glazing solution that is effective, affordable, and easy to install. ArmorPlast also delivers an extremely effective forced entry solution.
C-Bond II Ballistic Resistant Film System – Looking for an affordable ballistic protection option? Here you go. C-Bond II is a ballistic resistant film system validated to pass National Institute of Justice (NIJ Level I, Level II, Level IIA) and United Laboratories (UL 752) ballistic resistance test standards. The system includes a proprietary security film product combined with C-Bond's patent-protected carbon nanotube (CNT) technology film mounting solution.
All our products can be mixed and matched to protect you with the right level of protection right where you need it.
For more information contact Metro Tint Texas or call us at 800-297-3862