Dallas, Fort Worth, Arlington Impact Protection Window Film
Posted - June 6, 2022
Protecting your business, store or office from burglars and thieves begins at the glass. Most burglaries and break-in's start here…by breaking a glass door or window, so taking basic steps to reinforce glass doors and windows is a smart move.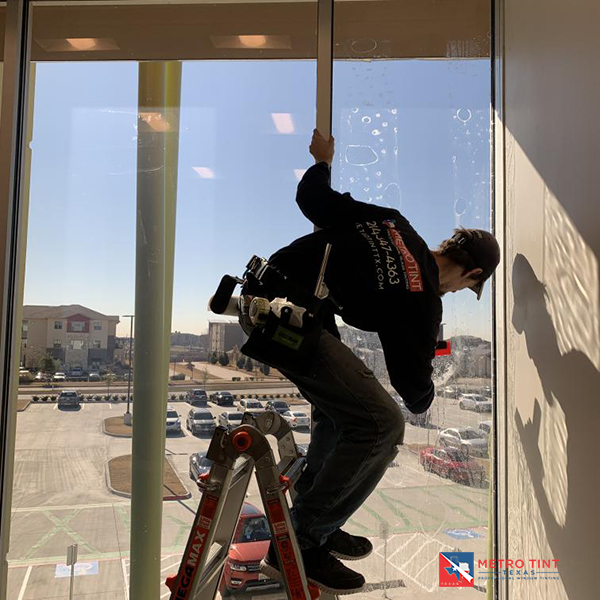 Glass windows and doors are the weakest part of your building and the easiest point of entry. Criminals know this, which is why they break through glass doors and windows so often.
So why not make it hard to break into your business? Impact protection film gives you an easy, effective and affordable way to deter crime and protect your business. Properly installed, thick security films make it harder for intruders to get into your building by breaking the glass. They deter, delay and yes, even deny entry into your business. Now that's a good feeling.
Why choose Metro Tint Texas to Install Impact Protection Film
Metro Tint Texas specializes in installing thicker security films that strengthen your glass and holds it together to maintain the integrity of your window system. These strong films hold glass together even after its been broken and subject to repeated blows. And when it comes to protective films to deter forced entry, thicker is better, which is why Metro Tint Texas has developed a crew of thick film specialists.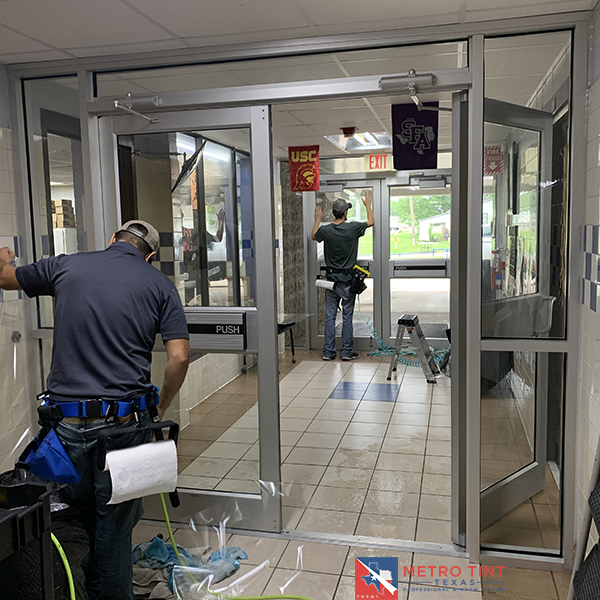 Proper security film installations require the film to be "anchored" to the frame. By "locking the film, glass and frame into one solid system it makes it harder for thieves and intruders to get through your glass. In fact, anchoring is a critical component of an effective window film security system.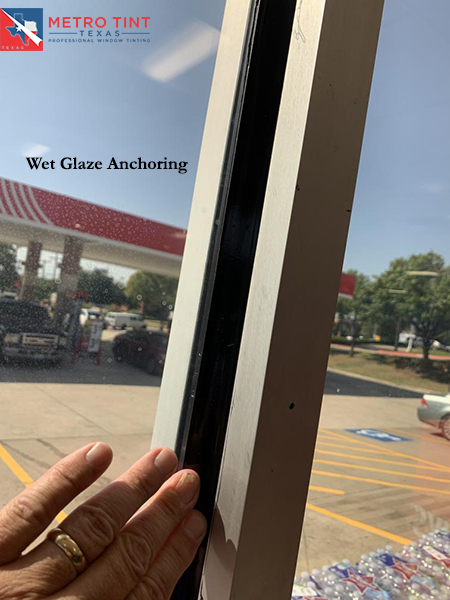 Having completed security film installations at hundreds of homes, businesses and schools throughout Texas, our installation teams can protect your business. Our expertise and experience ensures you get the best and most secure impact protection film installation possible. This includes the anchoring system. Properly applying wet glaze anchoring is both an art and a science. Not every crew can turn out proper anchoring installations that look good and are to specification. All our wet glaze specialists are trained, experienced and proven professionals, so you get the best.
Our security film product portfolio includes the strongest, most durable and tested window security coatings.
Call us for a free estimate and consultation. We make securing and protecting your business easy.
Your Dallas and Fort Worth 3M Prestige Window Film Dealer.