How Much Is Window Tinting?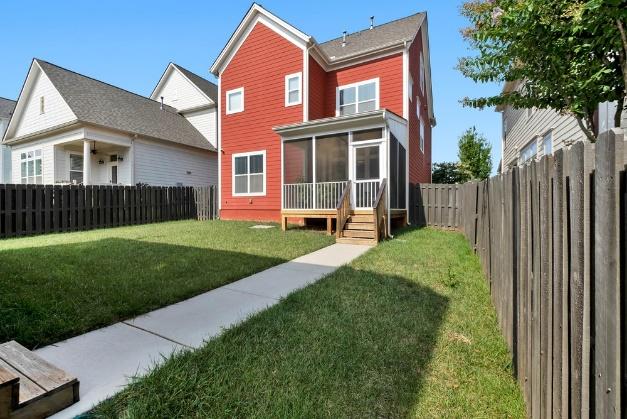 Most people know about window tinting for vehicles but aren't really familiar with home window tinting. Tinting your home's windows is a great way to increase your home's energy-efficiency, privacy, and safety. However, the main question is, what is the cost of window tinting?
In this article, we will explore the costs of window tinting and some important things you should know.
How Much Is Window Tinting?
As per HomeAdvisor, the cost of tinting home windows ranges from $316 to $908, with the national average around $580. The cost of the window film can be anywhere between $2 to $100 for every square foot, with an extra $5 to $10 for installation per square foot.
The cost of tinting a 2-feet by 3-feet window ranges from around $40 to $660, whereas the cost of tinting a 3-feet by 5-feet window ranges from $105 to $1,650.
What Factors Determine Window Tinting Prices?
Calculating the cost of window tinting depends on a couple of factors. Costs can vary from the national average because of window shape, size, and style. Moreover, the location of the windows, the type of film used, and the labor cost in the area you live are some other factors you need to consider when going for window tinting.
1. Window Shape, Style, and Size
The window shape, style, and size impact the cost of window tinting. Flat windows are usually easier to treat and are less costly. Curved windows need more equipment and skill and are costlier. Large bay or picture windows and sliding glass doors are going to be more expensive as they require large pieces of film.
2. Placement of the Windows
The cost of tinting is generally when the windows are located on the ground floor and easily accessible. Conversely, windows located on the higher floors typically need more equipment.
3. Quality and Type of Film
Window film generally costs anywhere between $2 to $14 per square foot, excluding installation. The exact cost is dependent on the quality and type of film used. Certain window tinting films are used for decorative uses, whereas other kinds are of superior quality and designed to lower energy costs.
Decorative Film: Decorative film costs between $6 and $13 per square foot. These films can increase curb appeal and privacy. This type of film is generally used in front doors and bathrooms to let light pass through while upholding privacy.
Metalized Film: Metalized window tint is an excellent option if you are looking for heat regulation and privacy. The film has a metallic sheen that adds strength to your windows. Moreover, a metalized film made of aluminumor nickel deflects heat and keeps the window and glass cool.
Carbon Film: Carbon tints prevent fading and sun glare due to ultraviolet rays. This film blocks light and heat to reduce cooling costs and regulate temperature.
Window Tint Pricing Guide
Here are the costs of some of the most common types of window tints.
1. Ceramic Film
At around $5 to $10 per square foot, ceramic window tint is costlier than other options. It can effectively block almost 50 percent of ultraviolet rays without reducing visibility.
2. Security Film
Security films cost $7 to $9 per square foot. These films make it harder to break glass, preventing or minimizing damage from accidents, earthquakes, fire, and intruders.
3. Solar Window Film
The cost of solar window film runs from $8 to $14 per square foot. It allows you to block solar heat without darkening your house. Solar window films are available in a range of colors and might also decrease heat loss during winters.
4. Smart Glass
With an average cost of $50 to $100 per square, you could purchase smart glass that you can adjust using your home automation system or smartphone. It generally comes as a special kind of window glass. However, you might be able to retrofit an existing window in your home using a film.
Benefits of Window Tinting
To put some actual numbers on the effectiveness of tinting: It can lead to the reduction of as much as:
85 percent of sunlight heat, which can make almost 15 degrees of difference
Up to 99 percent of the ultraviolet rays
Nearly 95 percent of the glare.
Let's look at some of these benefits in detail.
1. Reduces Glare
Glare inside the home is due to sunlight coming in through your windows. During daylight, this glare is going to impact your ability to use any equipment with a screen, such as your cell phone, television, or laptop. Applying a tint eliminates the need to draw curtains during the daytime or move around your equipment, allowing for a more enjoyable and fun media experience.
2. Minimize Air Condition Use
Depending on the local weather conditions or the season of the year, tinting can make all the difference between using or not using the AC because of its effectiveness.
3. Additional Safety and Privacy
If you like to leave your blinds or curtains open during the day but would want to maintain your privacy from neighbors, you can opt for a privacy window film – thus minimizing or eliminating their ability to look inside. Besides adding privacy, these films can also make your home more secure as no one can see who's in the house or what valuable items might be in a particular room.
4. Limit Sun Damage
Tinted windows are going to protect your wood furniture and carpet from repeated exposure to the sun, particularly when you have large-sized windows or glass doors with carpet, wooden floors, or furniture right inside.
Last Few Words
At Metro Tint, we offer window tinting and security solutions in the Dallas, Fort Worth and North Texas regions. Our professional home window tinting services allow you to make your house energy-efficient, cool, and comfortable. Protect your home, furnishing, and family against UV rays, sun damage, inclement weather, and even robbery, all while enjoying your comfort away from glare and heat. Visit our website to learn more about residential and commercial window tinting!