How to Pick Commercial Window Tint for Your Business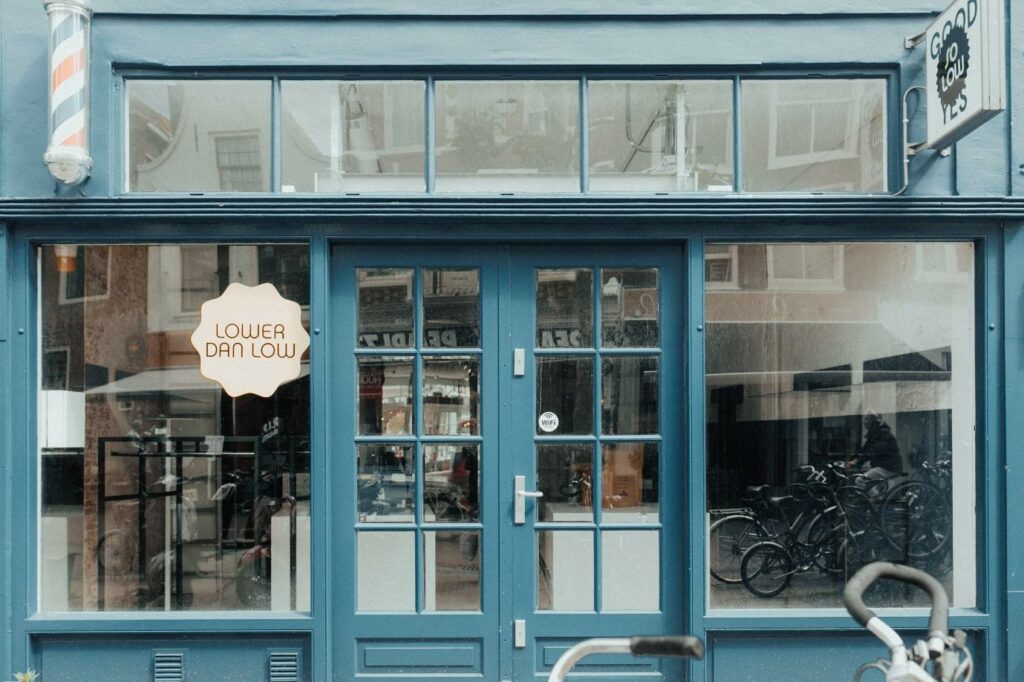 Glass windows and storefronts are pretty, eye-catching, and excellent for letting in natural light, yet some disadvantages come attached to them. Giant glass windows without any sort of protective film can essentially turn your business into a greenhouse that traps heat inside it. Other issues include security, sun damage, and sun glare, which often makes store owners ponder upon options to mitigate these effects.
One easy solution to all these issues with a glass storefront is a commercial window tint. A company of your choice can install a tint on the glass windows of your business which will protect you against the elements, and ensure security, all the while maintaining the storefront aesthetic you were going for.
Picking a window tint is quite time-consuming as you have to consider multiple factors before choosing a type of window tint and the company to install it. Read on to find out what exactly a window tint is and how you can choose it to optimize your business' potential.
What Is A Window Tint and Why Should Business Owners Use Them?
Window tinting is basically covering your windows in a thin, polyester film that stops UV rays from getting in while also providing privacy and security. Window tints are highly recommended and used by every business since they directly help the cost-effectiveness of a business.
If your business is located in an area with a hot climate, an anti-UV tint will help keep out the heat and lower the cost of energy bills. Similarly, it will also massively help the longevity of the products on sale since they won't directly be exposed to sunlight. It will also help in reducing the sunlight's glare and provide natural lighting that is not too harsh. All these factors are massively helpful for a business and reasons most business owners get window tint installed.
Another massive factor to get a window tint installed is security. The glass is the weakest point of a store and any break-ins will mostly happen through smashing the glass storefront. Companies now provide shatter-resistant window tint which makes it exceedingly difficult for burglars and intruders to damage the tinted glass.
Keeping in mind the factors discussed above, choosing the appropriate window tint for a business can help maximize its potential and save business owners from losing significant amounts of money due to both natural and man-made reasons. Therefore, you need to take your time and then pick a commercial window tint that best suits all your needs.
How to Pick A Commercial Window Tint For All Your Business Needs?
If you have been convinced by the efficacy of window tint and convinced that it would protect your business, you need to start your search and hire a window company that checks all your criteria. To make the process easier for you, we have compiled a list of factors to keep in mind when you are picking a window tint for your business. Let's delve into those factors in detail:
1) Choose A Window Tint Company With Experience
A major factor to look for when searching for your desired window tint company is the number of years they have been in business. Years of experience are always reassuring since they tell the potential customer that they must be doing something right to have been in the game for that long. Companies with experience under their belt also prioritize customer service and are completely immersed in their trade and its best practices.
Metro Tint Texas has 20+ years of experience and has seen it all in the window tinting business. If your business is situated in Dallas, you can trust us for your window tinting needs without any hesitation.
2) Make Sure Your Window Tint Company is Insured and Licensed
Always double-check your chosen window tint company's license and insurance status, as any incident can land you into trouble. Window tinting involves handling giant glass windows, which can be easily damaged. Unlicensed professionals can easily damage your windows, and a lack of insurance can leave you without any financial compensation. Do your due diligence and check the status on both of those things before choosing a company.
3) Keep Your Business' Immediate Needs in Mind
There are several different types of window tints designed specifically to combat particular problems. Most tints can be divided into two broad categories of security films and solar films. Solar films are meant to keep out heat and sunlight, lowering the temperature in the building, while security films are meant to make glass windows stronger and shatter-resistant.
When choosing a tint for your business, consider your priority and then choose the type that fits your needs the best.
4) Get An In-Person Estimation
Window tint companies usually send over a representative to your business who examines the area that needs work and provides you with an estimated cost. These estimations help you do a cost-benefit analysis and decide whether working with the company is economically feasible. We recommend getting multiple estimations and then choosing the company most feasible for you.
Final Thoughts
Choosing a window tint for your business is by no means an easy task. It is, however, necessary and an investment as it will help your business save money in the long run. With the current energy crisis, window tints are more important than ever as they help you save on those skyrocketing energy bills.
Metro Tint Texas offers its professional services all over the Dallas area and also makes sure to use the finest 3M window films, so there is no compromise on quality. Texas heat is no joke, so call Metro Tint Texas to get an estimate on window tints that will maximize your business' potential.