How to Tint Commercial Windows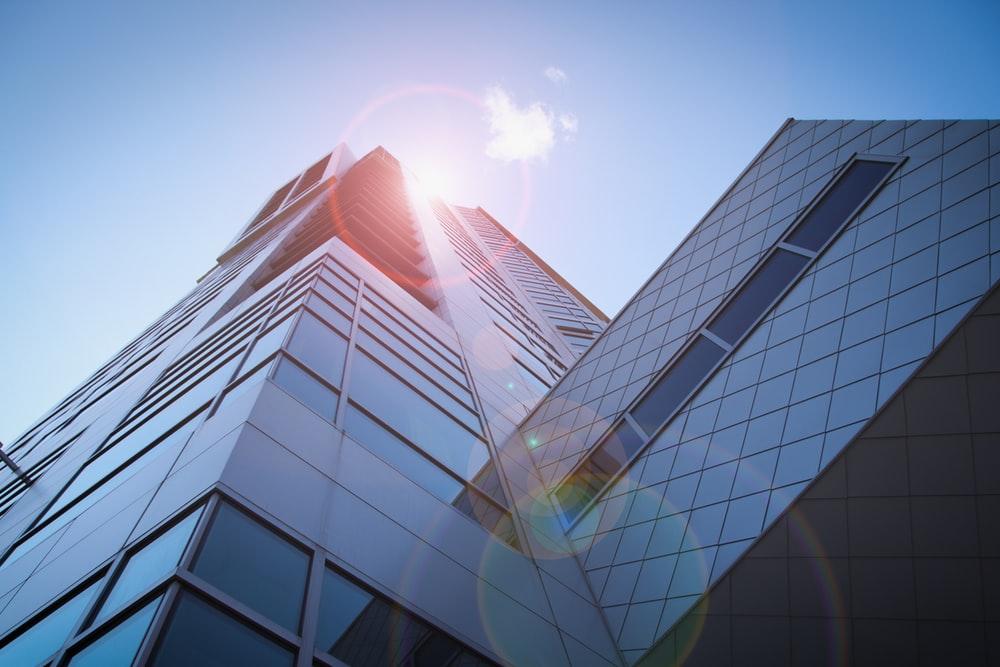 Today's commercial storefronts, office buildings, and skyscrapers feature more glass than ever before, and even though windows are a beautiful architectural choice, glass windows are notorious for wasting energy and provide minimal protection from sunlight. Window tints block almost 99% of the sun's harmful ultraviolet rays and lower heat by nearly 80%, which leads to excellent energy savings. Commercial window tinting can also:
Lower eyestrain and glare to enhance comfort for tenants, customers, and clients.
Protect carpet, upholstery, and curtains from fading due to harsh sunlight.
Secure property from natural disaster damage and break-ins with higher glass durability.
Save up to 50% in cooling costs.
Translate energy savings into potential LEED credits.
Maximize the lifespan of HVAC equipment and reduce maintenance costs.
Once you have made a choice to add a window tint to your commercial space, it is important to familiarize yourself with the process involved. Continue reading to learn more about how to tint commercial windows.
How to Tint Commercial Windows
When applying window tint to your commercial building, it's important to understand the process. Applying a commercial window tint isn't a DIY project. If you're working with Metro Tint, we will take the time to explain all your options, including what to expect during the installation process.
1. Prepare the Windows
Your commercial window tint should stay free of dirt, dust, powders, and fibers before application. And since the window tint has a static charge, it is going to attract those things. This is why you will notice professional installers laying down drop cloths.
The drop cloths aren't there to protect your floor. Rather, they protect the window film to make sure there are no trapped particles between the glass and the film.
2. Measure the Windows
We don't cut your commercial window film to the window's exact size. We generally cut it a couple of inches larger than your window glass and trim directly on the window to allow for an excellent fit.
3. Clean the Windows
Window cleaning is a two-step process that starts with cleaning the edges of the glass. Our team removes excess film from the application of your windows, such as putty or silicon, along with any debris or dirt.
In the next step, we clean the glass itself. We use a basic cleaning solution and then run a razor blade over the window. The razor blade won't scratch the glass. However, it can remove things such as paint splatter and tape. You might not notice these things now; however, if you install the tint without proper cleaning, you will notice unsightly bumps underneath the film. In fact, once the film is applied, there's no way to get rid of any debris or smudges trapped underneath.
4. Apply Tint
In this step, we peel off the cellophane backing from the film and apply it directly to your freshly cleaned glass. We also spray most films with water or another solution to activate the adhesive and then attach the film to the inside of the window.
5. Trim Excess Film
Once we have applied the film and removed the air bubbles, we move on to removing the excess window film. In this step, we also remove any surplus water that might have accumulated during the process.
6. Allow the Windows to Cure
During the curing stage, the moisture trapped during the application might cause tiny water puddles to accumulate, or a cloudy haze might appear. Don't worry – this is completely fine and will dissipate in some time. Depending on the weather conditions and other environmental factors, curing can take anywhere from a few days to more than a month.
Can You Tint Commercial Windows Yourself?
Many business owners often wonder if they should perform a DIY job or contact professionals for a window tinting job. While the prospect of cutting costs is quite appealing, there are some reasons why you should get a professional to do the job.
1. Smooth Installation
If you have ever installed a large vinyl decal before, you would know how tough it is to keep things smooth. For instance, you run the risk of air bubbles, warping, streaks, and lopsided film; it seems impossible for things to go smoothly. Professional tinting firms are well-trained to install window tints, taking the stress out of the application process.
2. Adherence to State Regulations
Professional commercial window tinting companies have a comprehensive knowledge of the regulations governing window tint. Many Americans are familiar with the rules for automobile tinting, but few of them have an idea of the regulations.
As per the Consumer Product Safety Commission, there are rules for property tinting, which come under the Safety Standard for Architectural Glazing Materials. Such standards were introduced in March 2016 and entail mandatory testing for the coloring and glazing of glass prior to installation.
You would think that do-it-yourself kit retailers would follow these standards, but there's no way you can be sure of it? When you work with a professional and experienced commercial tinting company, you are guaranteed to get superior-quality, standardized tint each time.
3. Better Quality of Materials
When you pick a DIY kit over professional-grade window tint, you run the risk of using poor-quality materials. If you choose a product without ultraviolet protection or one that peels in extreme heat, you will be back to square one.
Contact Metro Tint Today
Window tint is one of the best investments you can make in your commercial property. Metro Tint is a Premier Southwest 3M window tinting firm offering window film solutions for over three decades. We have vast expertise in the following areas:
Privacy Film
Solar Control
Reduce Glare
Security/Safety Film
Redirect Light
Protection and Comfort
All our work comes with comprehensive guarantees. Our products are covered by the best nationwide manufacturers' warranties, and our expert installers have the right certifications. If you need more information regarding our services, call us today at (602) 589-5385 or contact us through our website.