Metro Tint Texas, Security Window Film Dallas, Plano, Irving
Posted - April 7, 2020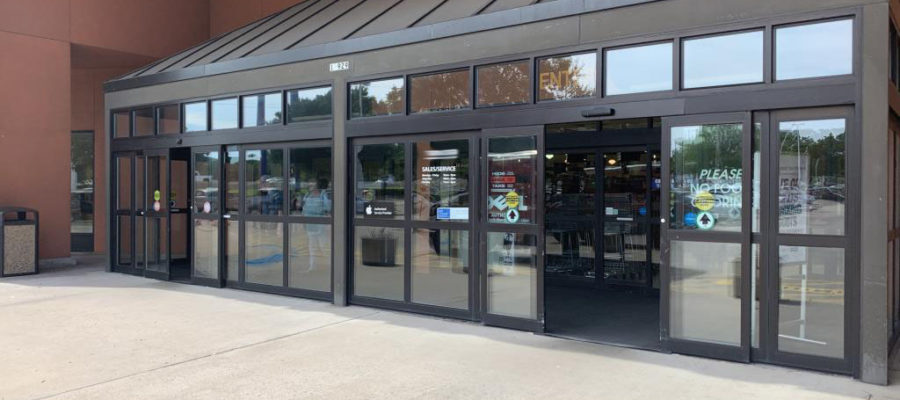 When people are looking for window protection, they want something that works. They also want the best "Value for money." When it comes to protecting their family and business from harm, protection is a wise investment.
From a safety and security standpoint, windows and glass doors are the weakest parts of a home, public building or place of business. They are where the bad things happen.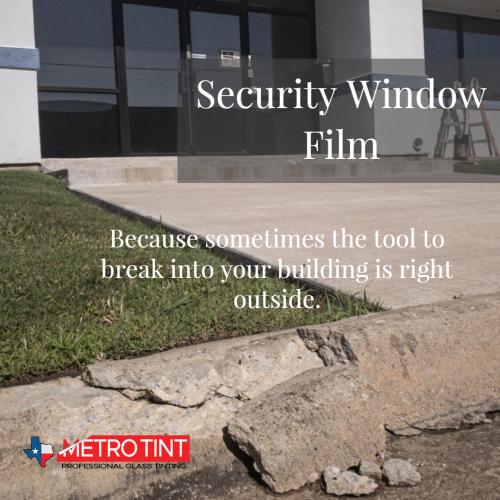 They are easiest way for people that may mean harm to the occupants to get inside. Glass is also an inviting target for vandal's intent on "making their mark" as it is easy to damage or deface.
Extreme weather can crack glass and break it out of the frame, letting wind and water inside the building. Water intrusion is a major cause of storm damage.
Safety Film provides cost effective protection
Safety window films offer a measure of protection from the hazards of flying glass fragments during a storm, blast or other type of attack. They can deter attacks or at least delay unwanted entry for up to three minutes.
When ordinary non-tempered glass breaks, the sharp pieces of glass pose considerable danger. By holding broken glass together, filmed glass may significantly reduce this hazard.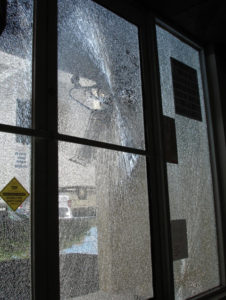 Thicker coatings provide greater tensile strength, puncture strength and safety.
For the best protection we recommend coatings that are 8Mil or thicker. We offer both solar and clear versions.
Metro Tint Texas represents the leading security window film brands. From clear and invisible to privacy providing tinted versions you get to choose the look you want and level of protection you need.
We also offer ArmorPlast Security Panels for even greater protection of glass doors and windows.
Call for a free estimate: 800-297-3862
Metro Tint Texas, Your Dallas 3M Prestige Window Film Dealer
Dallas, Irving Plano