What to Look For In Decorative Window Film?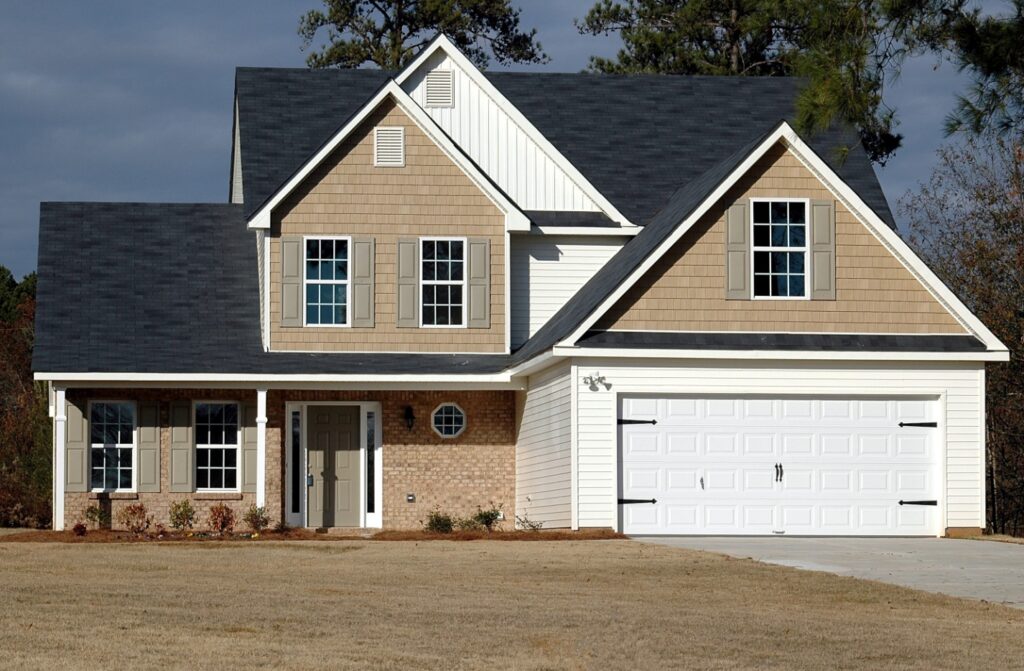 Whether you're looking to decorate your house in a unique way or are in pursuit of some much-needed privacy, the answer is the same: decorative window film. Not only can these transform the entire look of your house without demolishing or rebuilding anything, but they also offer a number of practical benefits in the long run.
However, if you have little to no experience with decorative window films, you may find yourself confused about the different materials, types, and other options available on the market. So if you want to understand what to look for in a decorative window film, read on.
What to Look For In Decorative Window Film?
A high-quality window film is made with versatile and durable material that can be easily applied to any window or flat glass. If you look for enough options, you may even be able to find modern window films that can mimic expensive glass design styles, including frosted, colored, etched, or patterned glasses.
However, there are multiple factors that you need to take into consideration before choosing the right decorative window film for your house.
· Professional Installation
If you look up "DIY decorative window film" online, you will likely find a number of ways to do the job yourself. Even if you just look up "window film installation," a few DIY links are bound to pop up. This can be tempting as you may believe it would save you a lot of money. Hence, a lot of people end up trying to do it themselves. In reality, however, this is a huge mistake and would likely cost you more in the long run.
More often than not, an inexperienced person wouldn't be able to do a proper job of installing decorative film on their windows. It may look okay for the time being but can soon damage the windows and the walls around them. Consequently, you will have to pay extra to repair the damage and reinstall the window films. So skip these issues and consult a professional window film installation company to ensure that you get the best service.
· Types of Window Tints
Once you've decided that you're getting film for your windows, you'll have to choose the type of tint you want. In addition to the decorative film, the other options you can get include solar window films, security window films, and UV window films, among others. At this point, you will have to weigh the pros and cons of each type to decide which one suits your needs best.
If you're looking for a purely aesthetic appeal, decorative window films may be the best choice for you. However, if you want added benefits, such as security and keeping the sunlight out, you will have to look deeper. Fortunately, you can get solar window films in great designs as well, so you wouldn't have it compromise on the aesthetic. On the other hand, it may be hard to find security films that also serve as decorative ones. But if you're willing to do extra research and splurge some money, it won't be impossible to find it.
· Aesthetics
Decorative window films are all about the aesthetic. If you don't want any added benefits, you can get almost any type of aesthetic you are looking for. These films are available in different colors, tints, patterns, designs, etc.
If you have a specific theme in your house, you can certainly find something matching to tint your windows with. What's more is that decorative window film can also be customized. So if you don't find what you're looking for in the catalog, you can also have it tailored according to your needs.
· Protection Layers
If you want the window films to also function as security barriers, the choice of design may be limited. However, the benefits can be immense in the long run. If you get a security film, extra layers are added to your window.
These extra layers make your windows more resistant, protecting them from shattering during the windy or stormy seasons. Additionally, it can also make it harder to break, which can prevent burglars from breaking in and entering. And if you look hard enough, you may be able to find security films in your preferred designs.
· Warranty
High-quality window films can be a heavy investment. Therefore, you want to ensure that you're making the right decision. A reputable company would offer solid warranties on the window film to ensure its durability and resilience.
This way, you'll know that you're investing in the right place. And if something goes wrong in the next few years, you can avail the warranty to have the issue fixed without any charge.
· Cost
Finally, you need to ensure that you're paying the right amount of money for the service and material you're getting. Depending on the type of material being used for the window film, the cost may vary heavily. This can leave you confused about the best company to hire for the purpose.
To ensure that you're making the most cost-effective decision, consult a couple of local decorative window film installation companies. Get quotes from each of them and compare them to make the most informed decision. However, don't just go with the lowest price. Make sure to do enough background research on the company to ensure that they're reliable.
Final Words
By taking the above factors into consideration, you can make an informed decision about decorative window film installation in your house. If you're looking for a reliable company in Dallas, consider heading over to Metro Tint. We offer high-quality products at affordable prices and will make sure to provide you with the best service. Schedule an appointment today.