Can Window Tinting Reduce Glare?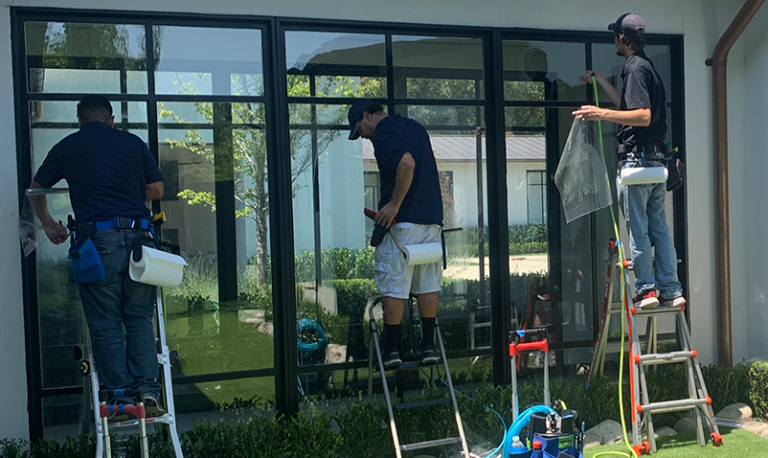 If you feel energized by natural light, you can take advantage of the sunny spaces in your home. However, in summer, the glare in your living space can be unbearable. Maybe you're thinking about how to enjoy excessive light without the annoying glare. While replacing your windows may feel like a good idea, they can be expensive to install. This brings us to the question, can commercial window tinting reduce glare? It's a cost-effective solution and a better alternative to traditional methods such as curtains and blinds. A window tint allows light to pass through but reduces the amount of glare. And depending on your needs, you can use a different level of window tints. A professional will recommend the best window film to use, so you don't have to squint.
A window tint will allow in natural light while reducing glare in your home. Some come with several layers that enable complete control of light. Others increase their performance to ensure your comfort at the hottest part of the day.
Benefits of Commercial Window Tinting for Your Home
Glare can cause many problems like headaches, discomfort, or difficulty reading screens. If you have a home office, too much light can compromise your typing efficiency and reading comfort. With window tinting, you can reduce the effect without sacrificing natural light. Keep in mind uncontrolled light can make it difficult to see or even watch your favorite program on TV. Some of the benefits of window tinting include:
Allows You to Enjoy Every Room in Your Home
There's nothing more fulfilling than enjoying your home from sunrise to sunset. That's why you should install a film that works at the finest time of the day. How about reclaiming those sunny rooms for relaxation? You can now work more and relax comfortably.
The window tint you choose will depend on several factors. If you have a large window, a high transmittance glass will not stop the light from entering your home. A cost-effective solution should be to install a film that can block more than 50% of daylight. For high-rise buildings, you can go for darker window tint. The varying shades of opacity allow you to choose something that suits you best.
A window tint controls the light that passes through its layers. This guarantees high transmission of natural light and boosts aesthetics.
When you reduce glare in your home, you protect your furniture and carpets. Multi-layered tinting will reject about 97% of light produced by the sun. This means that your furniture will last longer.
A commercial window tinting company can help with different levels of window tinting to suit your home needs. The best film will block up to 99.9% of sun rays.
We provide window tinting and security solutions in Dallas, Fort Worth, and North Texas.
Glare is distracting at the very least but can also be blinding. If you have bare untreated windows at home, the sunlight can enter your space causing the glare. A commercial window tinting company can help you reduce the effect and control the kind of light you permit in your home. Of course, you'll keep the squinting and headaches at bay. It's time you get your windows tinted, and you'll see the difference.
Learn more here
Learn about saving energy with window tinting here