Don't let them rob you
Posted - March 27, 2020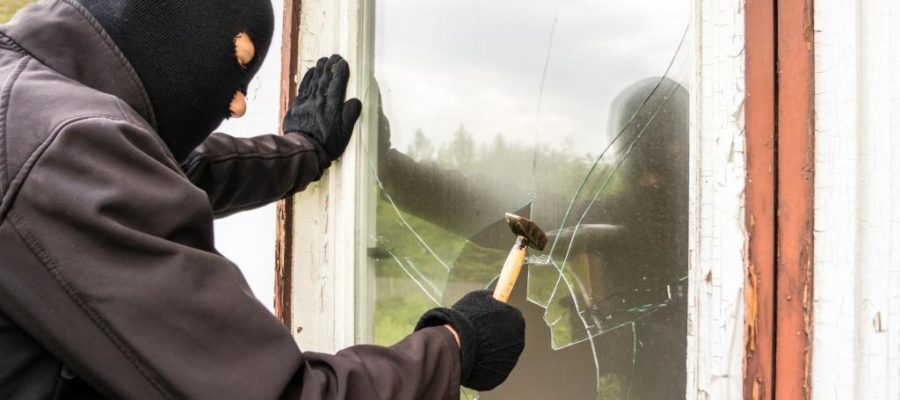 Worried that what with all the lost jobs and confusion caused by this Coronavirus people are going to start breaking into stores and businesses? There is a very real possibility. If this drags on for weeks people are going to start getting desperate. When that happens, you start to see an uptick in crime.
Metro Tint Texas specializes in providing security solutions for glass doors and windows. We have a set of solutions we call "Storefront Armor". It's not just for stores. We've installed in on all types of businesses and homes.
Most security measures rely on alarms and cameras. While these are must-have items they both have a major shortcoming – they do noting to keep people out of your home, office or business.
What we like to do is provide our customers and clients with effective ways to delay, deny and deter crime.
The Storefront Armor triad has three levels of glazing security products:
Security Window Film and Anchoring
Bullet Resistant Glass
With these products we can customize a solution to meet your unique situation in terms of threat and budget.
Anti-Break-in Protection for Retail Stores, Businesses and Homes
Protecting what's yours is always important. In times of uncertainly, panic and fear it's even more critical. Criminals, vandals and thieves don't abide by "Stay-at-home" orders. Not only that, they know that when businesses are shut down and unoccupied there's less chance of being caught.
It's times like these it's important to take steps to protect and secure your property. For the ultimate in Forced Entry Protection we recommend our ArmorPlast Security Panels.
Our ArmorPlast Security Panels are designed to provide an inconspicuous, effective and affordable ways for businesses, stores and offices to keep the bad guys out.
More effective than security windows films and not ugly like bars, roll down shutters or gates, ArmorPlast Panels will deny and delay entry for up to 60 minutes. That's enough time for the police to respond, for people to react and, a lot for times, thieves just give up and move on to easier targets.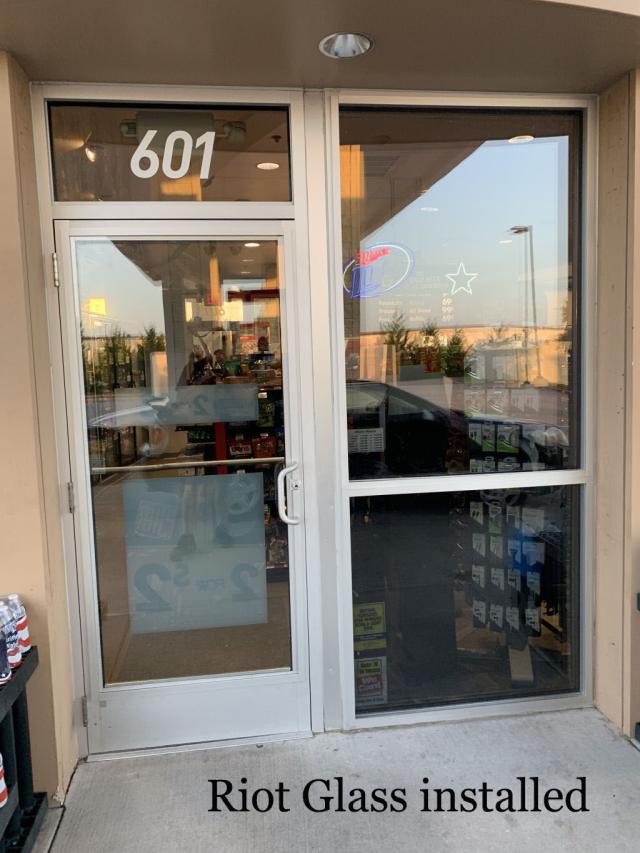 ArmorPlast Security Panels offer enhanced protection against break-in's, burglaries and banditry
ArmorPlast panels are designed for those applications and owners who want to go the extra mile to protect their property, personnel and persons. Ideal for doors and windows with a high likelihood of attack.
When the threat is there you want protection now, not in 30-45 days. Unlike security window films, our security film is effective immediately after installation. You don't have to wait for the film to dry out or the wet glaze anchoring system to cure.
For more information on how we can help you protect your property, people and livelihood contact us.
Metro Tint Texas – Your Dallas Glazing Security Experts