Get Home Window Tinting in Grand Prairie: The Films and Prices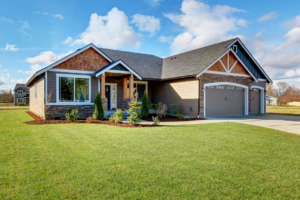 Are you looking for a reliable, professional home window film company in Grand Prairie to tint your home windows? Look no further than Metro Tint Texas. With a wide range of window films, Metro Tint Texas is the perfect choice for all your window tinting needs.
Metro Tint Texas
Metro Tint Texas is a professional window film company that has been providing residential and commercial window tinting services for years. Based in Dallas, Texas. When you meet your window film installer you can rest assured your window tint is applied by an experienced properly trained and certified technician who will provide the highest quality window tinting services.
No matter what your residential window tinting needs are, Metro Tint Texas has you covered. With our competitive prices and excellent customer service, we will quickly become your go-to professionals for all your window tinting needs.
Benefits of Home Window Tinting in Grand Prairie, TX
Home window tinting can provide a number of benefits. Window tinting can help reduce the indoor temperature in the summer and increase energy efficiency. It can also reduce glare, prevent sun damage to furniture, and reduce fading of carpets and upholstery.
In addition, window tinting can provide privacy and security from outside elements. It can also provide UV protection, which can help protect your skin from the harmful effects of the sun.
Types of Window Films and Pricing
Window tinting can enhance the aesthetic appeal of your home. With a wide range of tints and shades available, you can customize the look and feel of your home. Our home high-performance window films include:
Decorative Window Films
Decorative films are a great way to enhance the look of your home. With decorative window film, you can add style, privacy, and energy efficiency to your windows. Decorative window films are easy to install and come in a variety of styles and designs. You can choose from etched glass, frosted, stained glass, and other decorative window films to achieve the look you desire. Decorative window films are also great for reducing glare and providing privacy. With the right decorative window film, you can transform the look of your home while also protecting your furniture and flooring from fading due to UV rays.
Energy Window Tinting – Carbon Film Tints
Energy window tinting – Carbon film tints are a film that contains zero dyes and is made with nano-carbon particles. These tiny particles hold their color virtually forever. Carbon window tint rejects up to 99% of ultraviolet rays, 66% of total solar energy, and 91% of the glare from blinding sunlight. It is more effective than dyed and metallic window tints as it does not contain any metal content, meaning it won't interfere with cell phones and radio transmissions. Carbon window tint also provides a matte finish, giving your windows an attractive look.
Metalized Window Film
Metalized window films are window films that utilize metal particles to provide a reflective, shiny look while also protecting against heat, UV exposure, and other unwanted side effects from the sun. The films are made through the process of vacuum coating, where metal particles adhere to the polyester base film. Metalized films offer superior protection from the sun's UV rays and reflect heat away from the interior of your home.
Glare Control Window Tints
Glare control window tints for homes are a special type of window film that helps reduce the amount of unwanted sunlight and glare while still allowing natural light to enter the home. They are designed to help create a more comfortable atmosphere while providing privacy and blocking out the sun's heat. Glare control window films are a popular choice for home window tints and are designed to reduce glare and make it easier to look at electronics. They also feature UV protection to help keep carpet and upholstery from fading. Sun control window films also help reduce energy consumption by keeping your house cooler in the summer and warmer in the winter.
Ceramic Films
Ceramic window films are a type of high-performance window tinting film that can be applied to any kind of window. Unlike other films, it is not made of dye or metal but instead is coated with ceramic particles. It is specifically designed for maximum heat and UV protection and is engineered for superior clarity, blocking 99.9 percent of UVA and UVB. Ceramic window films can help reduce sun glare and provide a great deal of protection from the sun's harmful rays.
Safety and Security Films
Safety and security window films are used to enhance the safety of regular glass by strengthening it. They're used to help protect against break-ins, vandalism, and accidents, and provide protection against vandals. Safety and security window films are made up of a thin, micro-layered, and tear-resistant plastic film that is applied over the surface of the windowpane and is designed for strength, using a heavy-duty polyester compound that provides an effective barrier against impact and tearing. Installing a security film is one of the safety measures we highly encourage our customers to invest in.
Prices of Home Window Tinting in Grand Prairie
Metro Tint Texas offers a range of window tint packages and pricing for Grand Prairie homes. These packages include installation, materials, and labor. Prices vary depending on the type of window film and the size of the windows.
The average cost to expect when tinting your home is between $320- $840. The price per square foot usually costs between $5-$8, however, it all depends on the type of window film you would like installed, and whether there is any old window film to remove prior to the new installation.
Contact Metro Tint Texas Today!
Metro Tint Texas is the leading provider of residential window tinting services in Grand Prairie, TX. With our top-of-the-line materials and experienced installers, you can rest assured that your home windows will be tinted to perfection.
We understand that home window tinting is an important investment. That's why we strive to provide the best service possible. Our professional team will work with you to find the perfect window tinting solution that meets your needs at a very fair price. We offer free estimates and also offer a variety of warranty options to ensure your complete satisfaction.
So, what are you waiting for? Call Metro Tint Texas today for all your home window tinting needs.