Benefits of Window Tinting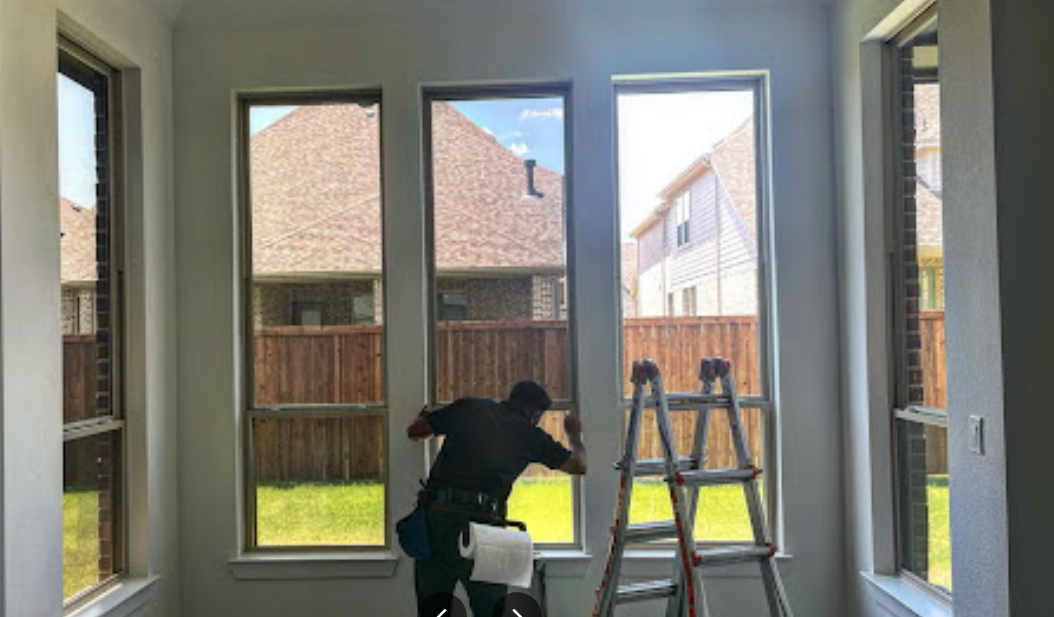 Window tinting can improve your home or business and have lasting benefits for your property. In this way, tinting your windows is more of an investment than an expense. Here are a few ways that window tint will enhance your residential or commercial property.
Improve Your Curb Appeal
One of the first observations people make about your property is how well you've maintained the exterior. One way you can enhance your outside curb appeal is by adding a customized window tint.
Increase Your Property Value
Buyers will be willing to pay more for a property that has the features they would want to install. For example, window tint provides benefits like enhanced privacy and security. If your property already has a tint, you'll spare buyers the time and expense involved in updating the windows.
Keep Your Property Secure
A would-be intruder might want to see inside to determine whether your property is vacant. A darker tint on your windows will prevent passersby from seeing the inside. Since window tint blocks the view of your valuables inside, potential intruders will be less likely to break in.
Enjoy More Privacy Inside Your Home
One of the greatest benefits of adding tint to your windows is that you'll enjoy more privacy. Homeowners can feel confident the tint will keep people from peering into the home. Business owners can protect the privacy of their customers in the same way.
Boost Your Energy Efficiency
Because tinted windows block the outdoor heat from getting in, it's easier to keep a cooler home or business with window tinting. For that reason, a tinted property might require fewer air conditioner cycles, boosting your energy efficiency.
Guard Against Hazardous Ultraviolet Rays
The UV rays generated by the sun will shine through your windows and adversely affect your skin and hair health. It will also warp wood surfaces, fade the color of upholstery, and bleach more surfaces. A good way to protect your property is with window tinting that benefits you by promoting sustainability.
Reduce Sun Glare With Window Tint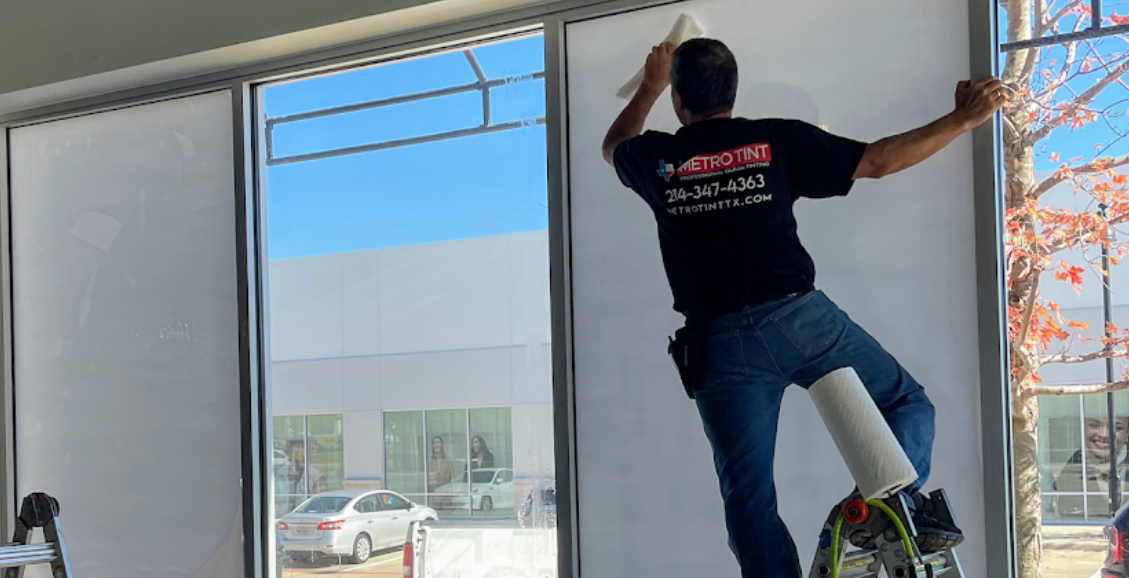 One of the many benefits of tinting is that it makes it easier to see the TV screen, computer monitor, and other screens inside your home during the summer months. The tint alleviates eye strain and reduces the glare that gets reflected off of these surfaces.
Window Tint Is Easy to Install
You'll find that window tinting and home or business remodeling go hand-in-hand since professionals who install tint film or paint protection film on your windows only need a small work area. The window tinting company you choose will work with your remodeling company to complete the work efficiently.
Extend the Longevity of Your HVAC System
Since tinted windows help increase interior energy efficiency, the HVAC system in your home or business will use less energy. As a result, a slower rate of wear and tear damage benefits you by leading to fewer repairs and a longer period between HVAC system replacements.
Enjoy the Benefits of Filtered Sunlight
While you'll use tinted windows to keep ultraviolet rays out, you might still want to get some daylight in your home or business. You can safely keep your blinds or shades open with dark-tinted windows. Using natural light can keep your energy bills lower.
Protect Your Eyes With Tinted Window Film
The sun's hazardous rays play a significant role in the development of eye cancer, cataracts, and other serious vision health problems. As the tint keeps harmful UV rays from getting in, it can help protect you from the risks of eye damage.
Get Your Windows Tinted to Prevent Damage
Window tint deflects physical dangers that could damage the glass. The film forms a barrier that keeps stones, tree branches, or other objects from leaving you with shattered glass. This is because the tint absorbs the energy from impacts.
Maintain Cleaner and Clearer Glass
The best time to add tinting to the windows in your home or business is just after the glass installation. By adding tinting to your new windows, the film benefits you by protecting against scratches, streaks, and other blemishes.
Slow the Progression of Aging
Especially during hot summer months, the sun's harmful UV rays can evaporate moisture and drain vitamins from the skin. Even when you're inside, sitting close to the windows can adversely affect your skin. One of the many benefits of window tinting is that you'll get UV protection and keep your younger appearance for longer.
Eliminate Outside Distractions
Homeowners with pets or children know that the slightest outdoor movement can create a disturbance. Similarly, daydreaming and visual distractions zap office productivity. In both situations, window tint benefits you by reducing the brilliance of direct sunlight and making outside objects less noticeable.
Sleep a Little Later on Your Days Off
Even with the shades or blinds drawn, the sunlight might still disturb your early morning sleep. Window tinting can reduce the brilliance of the sun, helping you sleep in.
Trust the Pros With Your Window Tinting Project
The best way to add high-quality window tinting is to hire experienced professionals. A company that provides tinting installation services can help you customize your windows, allowing you to enjoy all these benefits.