Home Security Products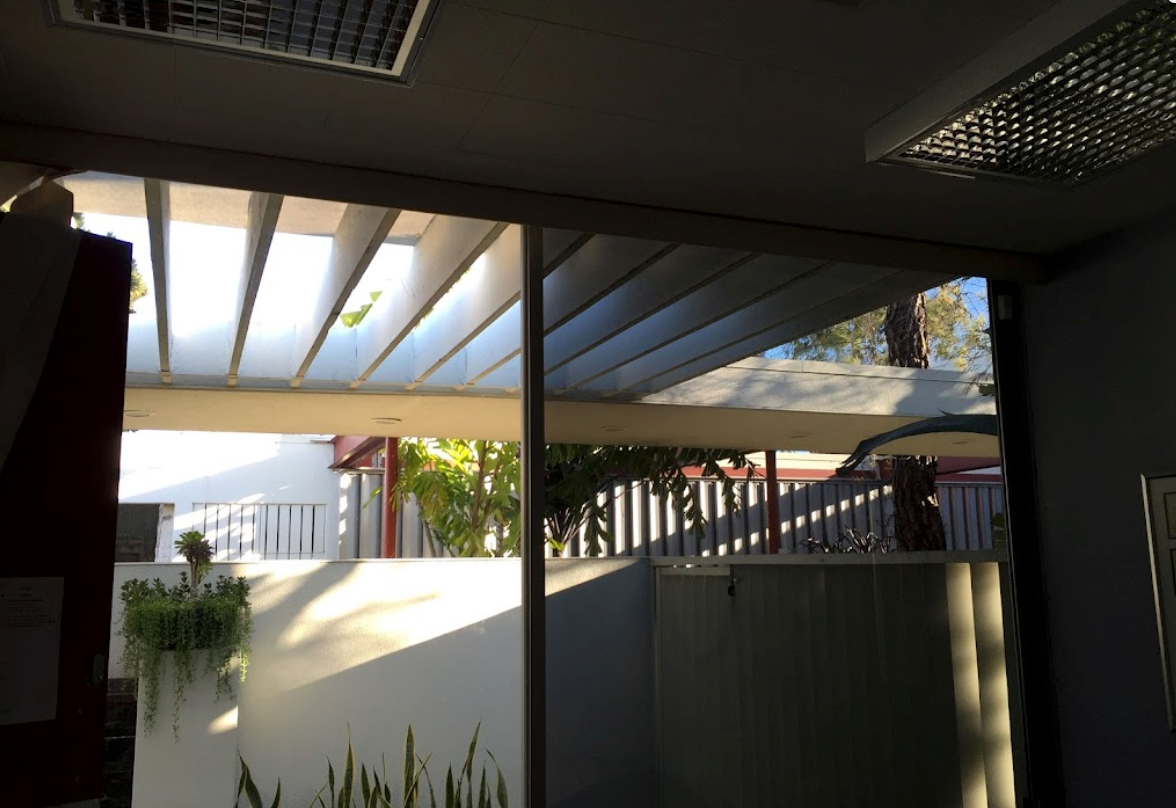 Protecting your home and family is one of your top priorities. Most people will do whatever it takes to keep their families safe, including installing home safety products. 
The first thing that comes to your mind might be products like security cameras or fire extinguishers. Those are essential products, but you should consider another home safety product: security window film.
Fortunately, you have a reliable, experienced window tinting company nearby. Metro Tint Texas has certified, insured installers with residential window tinting experience. We can help you defend your property from burglary, vandalism, and natural disasters by reinforcing your windows.
We install home safety products that both protect your family and improve the efficiency of your home. Our window films can replace curtains, shades, or blinds to better block heat and deter burglars at the same time. Rely on Metro Tint Texas for affordable safety essentials that can provide you with the peace of mind you need.
Is Your House Protected Against an Attempted Break-In?
A fire extinguisher, carbon monoxide alarm, and first aid kit are essential home safety tools. But these items cannot stop burglaries. Having Metro Tint Texas on your side, however, can reduce this destructive activity.
Our home security window films keep shattered glass in place. The lack of easy access creates an additional barrier for robbers. Security window film is a cost-effective alternative to replacing broken windows after an attempted breaking and entering.
Metro Tint Texas is a factory-trained 3M installation team providing these high-quality home safety essentials for your home.
A Home Improvement Safety Essential That Isn't a Fire Extinguisher
When you think of home safety essentials, you may think of a fire extinguisher or carbon monoxide detector. But there are more options than CO detectors to protect your home.
At Metro Tint Texas, we use reliable 3M products that improve your home safety and security. Installing our products can help you sleep better at night, knowing you've chosen an effective security system to protect you and your children.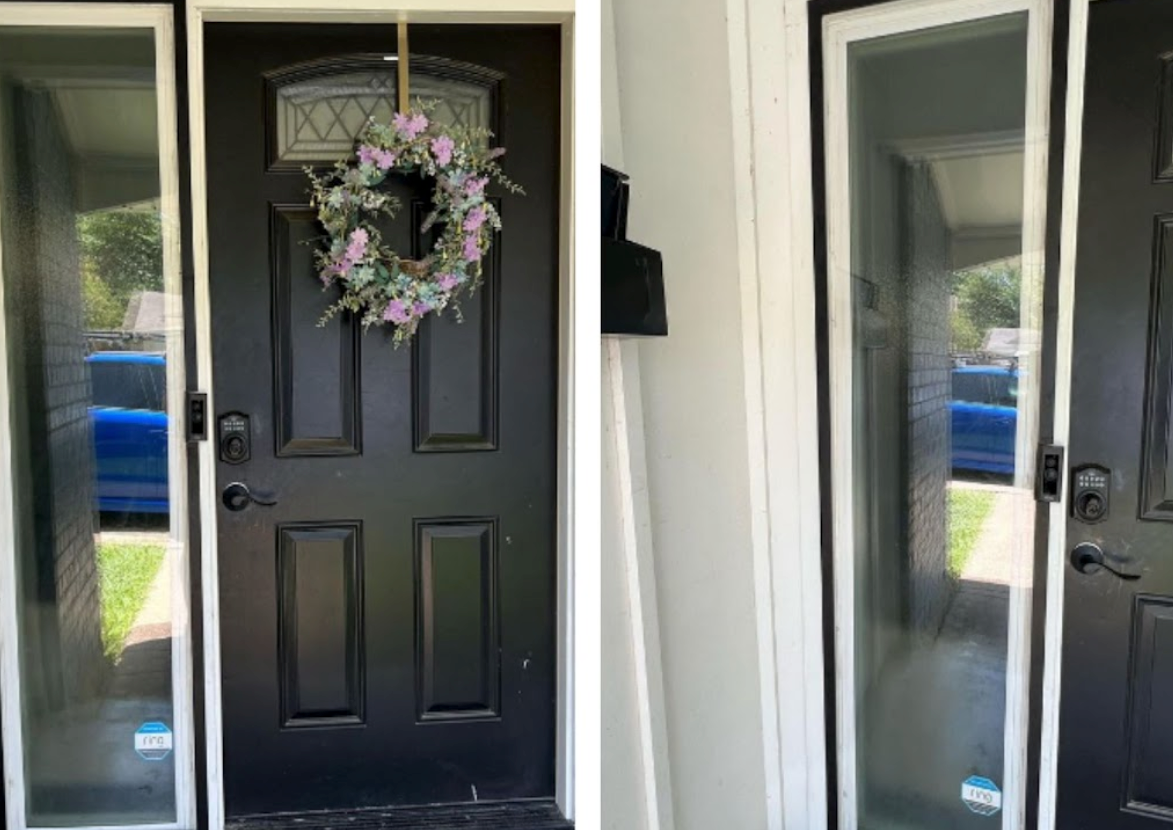 Understanding Home Security Window Film
Security window film is designed to keep your family safe during both an emergency and daily activities. This material comprises one or more layers of polyester film bonded together with special adhesives. They come in varying thicknesses, with thicker films less likely to get punctured, torn, or broken.
Residential security film works similarly to the windshield glass tint for your car. A binding agent keeps it from shattering when struck. Your glass window may become broken, but it won't shatter into a million pieces!
Make Your Home Safety a Priority
The decision to install security window films should only be made after you've had Metro Tint Texas complete a comprehensive assessment. Our review tells us where to use security window film and determines the type of film suited to your needs.
How Security Window Films Get Placed
Our technicians place your security window film on the inside of existing windows. We do this at your home to ensure our experts cut the correct sizes. Once cut, the area gets prepared by placing protective coverings over your floor and door frame.
A seasoned technician cleanses the area using a razor blade and a special solution that removes debris that could affect the seal. The film is positioned on each window's glass surface and attached using a special sealant. Our technicians carefully place them to prevent air bubbles or creases.
Installing window film requires a high level of skill. Our team completes the application using professional-grade squeegees and top industry techniques. You may notice tiny bubbles or a milky appearance, but this is typical and will disappear as the film dries.
Continued Support
After your installation, you'll always have our post-installation support. We want you to know that we're here to help so you can continually benefit from your residential safety items.
How Your Newly Installed Window Film Enhances Your Home Safety Products
Many burglars enter a home by breaking the front door or window. This leaves behind a mess of shattered glass to clean up as you figure out what was taken. However, homeowners using window film and a home security system can stop would-be burglars in their tracks.
One advantage of security window film is that it is shatterproof. Although it still breaks, the film holds glass pieces together and reduces your chances of getting injured when you clean it up. But there are many other benefits to having Metro Tint Texas professionals give your home another layer of security.
Protection Against Natural Disasters
Home security film also protects your living space from fire and heavy winds. Natural disasters can destroy glass windows. But this destruction can be greatly minimized when your windows are reinforced with security film.
Reduced Visibility
Security window films are thin, clear, and not easily detected. Unlike curtains, window film doesn't block your ability to see outside. Instead, you can continue to enjoy natural light coming into your home while anyone outside will have a reduced ability to see in. Additionally, these films can increase the efficiency of your home and reduce your energy bills.
Increased Privacy
Adding security window film can stop onlookers from snooping inside your home. It is no longer easy to tell whether someone is home or what valuable items are scattered throughout the house. Vital documents left on your kitchen table will not be noticeable with security film on your windows.
Delayed Entry
Adding security film to your home's windows prevents them from shattering. This measure makes it more challenging to get inside. As a result, it can delay a criminal from getting inside your house by up to three minutes. They must use substantial force to break the glass, giving your family members time to hide or alert the police.
Install Long-Lasting Security for Your House
3M window films are strong and will last for a long time. The precise length of time depends on what kind of glass your windows are made from and your climate. Most homeowners enjoy our window films for approximately 15 years, but with proper care, these films may prevent accidents and break-ins for up to 20 years!
Ask our team members for details about your product. Many residential security films have a life warranty. It is important to note that these warranties are non-transferrable if you decide to sell your home.
We Bring Decades of Experience to Your Home
Protect your home with more than simply smoke detectors or carbon monoxide alarms. At Metro Tint Texas, our dedicated team takes pride in providing affordable, cutting-edge security solutions. We have helped many Dallas/Fort Worth families improve their home security for over two decades.
You are always our top priority and deserve the best residential safety products. As a leading local provider, we use highly-rated products from trusted brands, like 3M. These films provide continued security while enhancing your home's appearance.
Safeguard Your House With Security Window Film
A hand-crank radio, pepper spray, and extra batteries are essentials for every home, but these solutions cannot replace the comprehensive protection security window film can offer.
When you're ready to make your own home safer and more secure, turn to the skilled team at Metro Tint Texas. To learn more, contact us today to schedule your free consultation.