Professional Dallas Window Tinting Company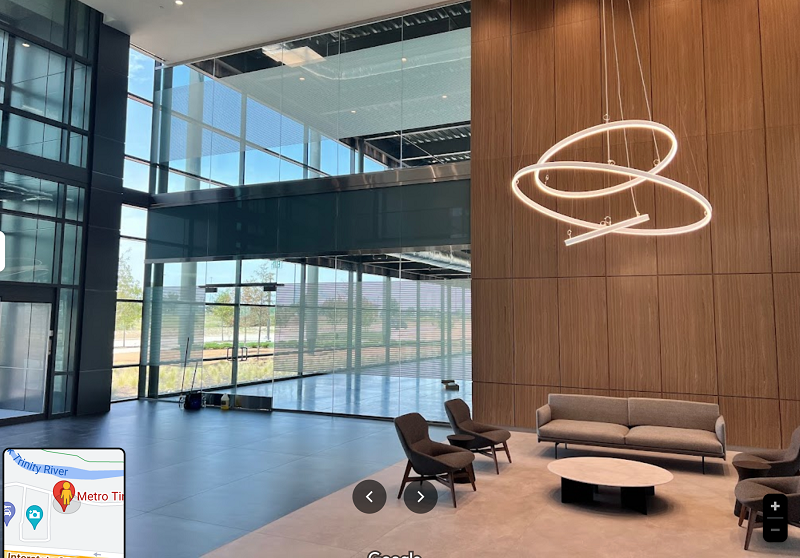 North Texas makes your home vulnerable to the sun's deeply penetrating ultraviolet (UV) rays. With that in mind, if you are tired of rooms that are too hot, include faded furniture, and lack privacy, now might be the time to consider window tinting. Many families use window tinting to protect their homes, investments, and themselves, just as car window tinting protects their vehicles.
If you're looking for a Dallas window tinting company, you've come to the right place! Metro Tint Texas is headquartered in Dallas, making us a part of the community. We offer expert window tinting services for customers in the area, and with over two decades of experience, our factory-trained technicians understand how to do the job perfectly.
Metro Tint Texas specializes in a variety of services for both residential and commercial spaces. Our window and security film products are a leading means of enhancing properties, and we guarantee 100% satisfaction to all of our clients, regardless of their chosen product.
Let our professionally installed window film add to the beauty of your residential or commercial building today.
Window Tint Basics
Regardless of their type, your windows are often a focal point of your home or business establishment. They allow light to enter your space while also allowing for natural ventilation.
However, home and business owners sometimes want to reduce that heat and light — either for additional comfort or as a means of energy saving — and that's when they turn to a window tinting service for help.
Something to keep in mind is that you may hear window tint also referred to as window film. In any case, both names describe a thin layer of polyester applied to the glass panes of a building or as a car window tint. They are available in various colors and styles that enhance not only the look but the function of the film.
Most people associate window tinting services with only car window tinting, but tinted building windows are gaining popularity as valuable assets to any home or business. An expert Dallas window tinting company like Metro Tint Texas can install these money-saving treatments onto your windows in pristine condition.
How Do Window Films Work?
Tinting reduces the amount of solar heat that is transmitted through the window by increasing its solar reflection and absorption. Most window films are colored or dyed, given that color absorbs solar energy from glass. This color helps to limit the direct heat that can enter any room in which windows are protected by these films.
Our 3M products are transparent on the inside layer, allowing you to see through them while preventing others from seeing in. The adhesive system also contains protection that prevents the coating from deteriorating under the sun's harmful UV rays.
Benefits of Commercial and Home Window Tinting
Although curtains and blinds can reduce the glare around your home, they often fade after enough exposure to light. A better option is to have tinted windows installed at your home or place of business.
There are many benefits to scheduling window tinting services in the DFW area, such as:
Lowered energy costs
Preventing furniture fading
Increased curb appeal
Added security against intruders
Protection against fires, storms, and minor accidents
Reducing sun glare
Requiring minimal maintenance
Increased privacy
Increased comfort
Adding window film to your building will also help you avoid a future window replacement by serving as an increased layer of protection for your glass.
Best of all, having window film installed is a quick and easy process when you trust the professional Dallas window tinting experts of Metro Tint Texas. We can walk you through the best options for your specific needs and complete your installation quickly and efficiently, protecting your windows and your privacy for years to come!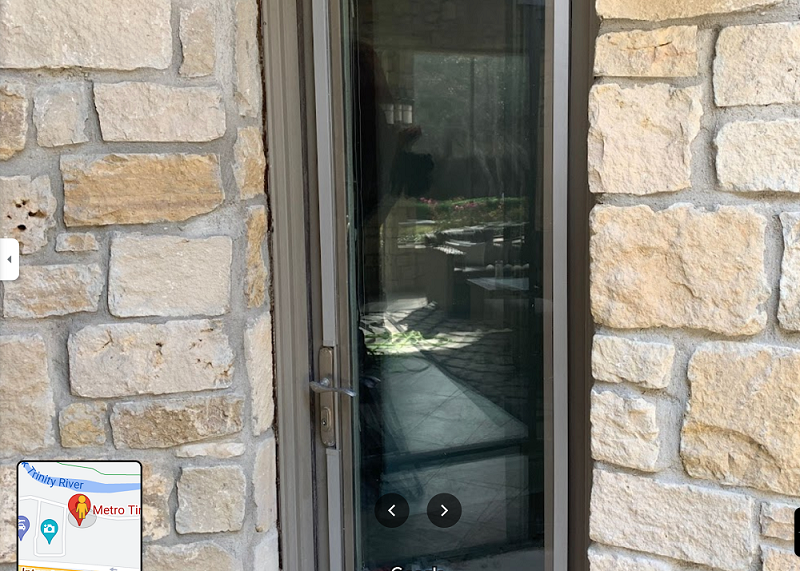 Why You Need a Professional Installation
Window tinting may seem like a relatively quick and inexpensive DIY project, especially when it's fairly easy for anyone to buy the necessary materials and tools and watch an installation tutorial online.
Investing in the wrong materials or improperly applying them, however, could permanently damage your windows, and even if you easily complete the installation, you may not be completely satisfied with its results if you use an inferior tinting product.
With that being said, you can instead trust in the excellent service of an authorized window film dealer like Metro Tint Texas to handle the job and avoid the frustration of a DIY project gone wrong. Our technicians provide high-quality products at reasonable prices so you can protect your family from harmful UV rays.
We understand the industry standards and have the knowledge to get the job done accurately the first time. We know you'll be satisfied with the results and love how your building looks, and you'll also enjoy the added benefits of a professional, high-quality tint and a manufacturer's warranty.
Our Window Tinting Services
We spend our time focusing on customer satisfaction and providing what they need, so we offer various window tinting services that will save you money and make your building more comfortable.
Installing Residential Window Film
Tinted windows protect your valuable personal belongings and save you thousands of dollars. Not only does a window tint protect your floors, drapes, and artwork from fading, but it also provides an additional layer of protection from broken glass.
We provide this home improvement solution in the most common types of window tints, such as:
Energy window tinting
Decorative window tinting
Glare control window tints
Metalized window films
Ceramic window films
Metro Tint Texas can custom-fit your film to any window in various colors and shades. Our technicians are certified, experienced, and fully insured to serve residents throughout Dallas, Texas. When you're considering installing window tinting at your house, look no further than the professional installation team of Metro Tint Texas.
Installing Commercial Window Film
Like home window tinting, adding protective films to your commercial windows can lower your energy bills and protect your tenants and customers from UV rays. We offer an extensive selection of window films for your commercial property, including:
Solar window film
Decorative window film
Customized window film
Every business has its own personality, of course, and your window film should reflect that. Let our team create a customized solution for your Dallas, Texas, business.
The experts at Metro Tint Texas have also completed commercial applications in various spaces, so whether you own an office building, retail space, or healthcare facility or operate in another commercial industry entirely, we can address your specific needs, from improving your employee comfort to reducing the risk of break-ins and controlling the glare on your monitors.
Security Window Film
Metro Tint Texas offers various window film products that can increase your home or office's security. Don't let your vulnerable windows and doors remain the weakest link in your building's armor; ask our specialists about our security film and our line of security products to enhance your security by protecting your glass doors and windows.
Whether you need a simple security window film or a more complex bullet-resistant glass, we've got the solution to meet your needs.
High-Quality Window Tinting Products
We know that our Dallas customers deserve the best window film products around, and as a leading window tint service provider, we use highly-rated window tinting materials from respected manufacturers like 3M and Madico. These provide continual protection while also working to enhance your building's appearance, maximize your glare reduction and energy savings, and protect against UV rays.
Dallas Metro Tint Texas Window Film Installation Process
With over 20 years of experience in the window film business, customers in the Dallas area can trust that we possess the necessary experience. Our projects begin similarly and follow the same detailed process until completion.
A Free Consultation With an Expert Installer
Each of our projects begins with a free consultation with our potential clients. We'll assess your property and learn about your needs to match you with the best solution for your windows.
Film Selection
Based on your assessment, we'll recommend the window film we think is the best solution for your needs.
Professional Installation
Our factory-trained and certified technicians install flawless window tinting to deliver long-lasting protection for your home or office space.
Post-Installation Maintenance
After completing your window tint installation, you'll receive post-installation support. Even after such a great job, we want you to continue benefiting from your window film investment.
Window Tinting Application Process
Most of our window tinting products are designed to be applied to the internal portion of the glass. First, we prepare the area for the application process by placing drop cloths, which protect the surrounding flooring and any nearby furniture when necessary.
Your certified technician will then clean the glass using a simple solution and a razor blade to scrape away any leftover debris. The film then gets sprayed with detergent and water to ensure its proper positioning and is then applied to the window.
We use professional-grade squeegees and industry techniques to secure the application. Excess water is removed, and the edges are trimmed before a final use of the squeegee to dry the material.
Once dry, you'll have a durable, energy-saving enhancement successfully installed in your home or commercial building. We often advise that it takes at least thirty days before the films are completely dried and cured, and though you may notice small water bubbles or a milky appearance, these are normal, and they will disappear as the film continues drying.
Choosing Durable Protection for Your Building
Our high-quality window films are made to last for years, but exactly how long your film will last depends on the type you've invested in, the type of glass it gets applied to, and the climate in which you're located.
Most window films will last approximately 15 years, but some clients are still enjoying their window tinting after 20! Many of our products come with a 10-15 year warranty on commercial properties and a lifetime warranty for home installations. Do keep in mind, however, that these window tint warranties are non-transferrable should you sell your home.
Why Choose Dallas Metro Tint Texas?
For over two decades, Metro Tint Texas has been making residential and commercial customers its number one priority. We are based in Dallas/Fort Worth, which means our team is easily accessible for any of your window tinting project needs.
We have been a local security and decorative window film provider for years, but our expertise has taken us nationwide. Whether your project is in the heart of Dallas or you are a long-distance company looking for the best in the country, Metro Tint Texas can supply your installation needs. We promise to deliver products that meet and exceed even your highest standards.
Some of our past window tint and film projects include the following notable locations:
Crocker Building
Century Plaza Towers
United States Capitol Building
NNPC Towers
European Capital
Standard Charter Bank
Shell oil tankers, various ports
We have installed window film on thousands of projects, big and small, so we're sure we're the team for you.
Protect Your Home or Business With Metro Tint Texas
Metro Tint Texas in Dallas, Texas, provides professional, affordable, and durable window film for residential and commercial customers. Contact us today if you have a window tinting project, no matter how big or small. Every job and customer is important to us, and we'll ensure you get the best window tint around!